Thomasina Miers recently featured Mexican pork scratchings on her excellent cookery programme. They were the size of pillow cases! I've tried making pork scratchings in the past but without much success, so after making my last batch of sausages I decided to try her method and see if it worked. Basically, you boil the skin, scrape off the fat and let it dry for a few days before roasting it. The full recipe is in
her book
.
I decided that scratchings the size of pillow cases were not really what I wanted, so I cut the skin into more manageable pieces. Here they are drying in my home-made biltong box: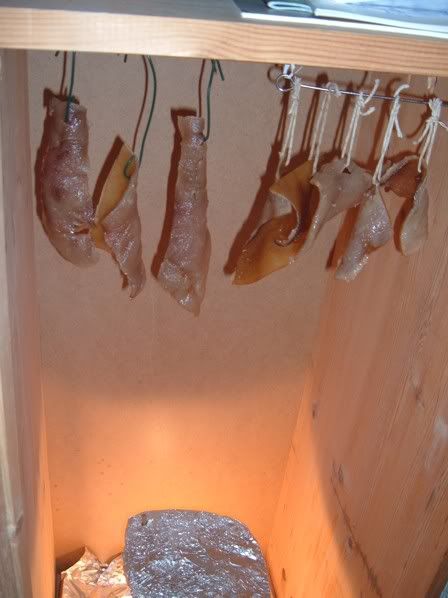 After a couple of days I roasted two of the pieces to see how they would turn out: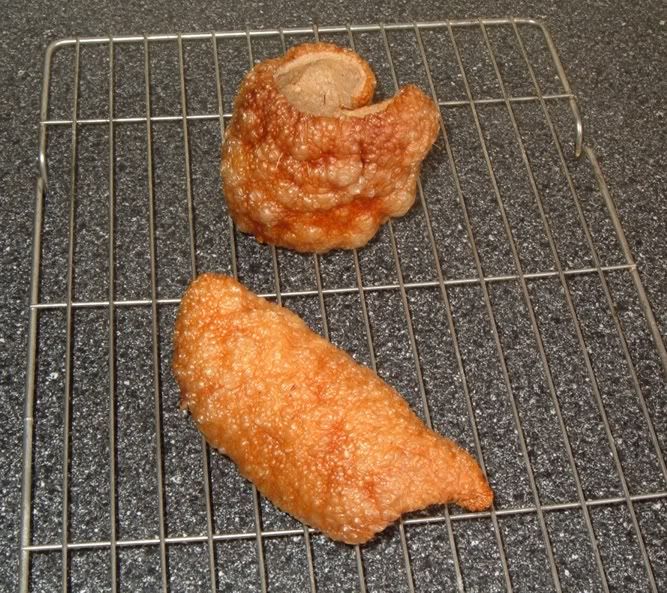 They're fabulous! So light, so puffy, so crispy and so
big
. Thank goodness I cut them into pieces. Apparently they'll keep for at least a week in an airtight container but I can't see these lasting the night

.