i know that they call it Pita bread in UK specially, but it's not the same at all
as a Syrian , please let me represent for your our
famous bread that we do, and actually what 95% of the
people are eating.
we have just 1 common kind , but for me it's the most
tasty bread i ever tasted
with the ingredients below u will be able to do 10-11
loaves depends on how thick you decide to go for each
loaf
ingredients:
- 1 kilo wheat flour
- 2 heaping tsp salt
- 1 tsp dry yeast
- 1 tsp sugar
- water 500 ml
- 150 gr wheat flour
you will need:
- big bowl ( plastic or glass )
- pin roller
- cheese cloth
mix all the ingredients above ( except the 150 gram
wheat flour) and the dough should turn to something not
sticky and not solid, you may need to add little water
if it was solid, or you may add more flour and mix it
if it is watery.
then leave it covered with cheese cloth in any big bowl
for more than 6-7 hours
then u will see that the dough is fermented and puffed,
this is the indication that we wanna get.
then start cutting balls ( the above ingredients should
make 10-11 balls )
then u try to flat it with the pin roller to end up with
flat round loaf shape ( to do so, u will need the extra
150 grams in this way:
u will put dust the place u ganna flat the loaf on with
some flour to not let the dough stick and then u will
roll. as the loaf is stretching and going bigger u will
need to add more flour. repeat this til u get your loaf
as thin as u can)
now we are ready to bake !! if you are using an oven,
then u can put 3-4 loaves together ( depends how big the
oven is. be noticed that u need to keep some spaced
between the loaves) on mid-high degree and keep and eye
on it, it should be baked in less than 3 minutes !
once you see your lovely loaf start to puff up totally
then it means now almost ready to take off and just need
to wait til the loaf get some toasting ( see the photo 4 )
get it out, and let be cool over some cold surface (
never cover it because it will allow the humidity to
spoil the crispy parts of the baked loaf)
- if you are using pan then u ganna set your guys on
high temp then wait til the unsticky pan is heated up
well, then u low the gas down to mid-high temp and at
the loaf in the pan .. keep an eye on it til it puff up
, then flip it to the other side and let it bake ( u can
check time to time whether if it is enough to take it of
or not)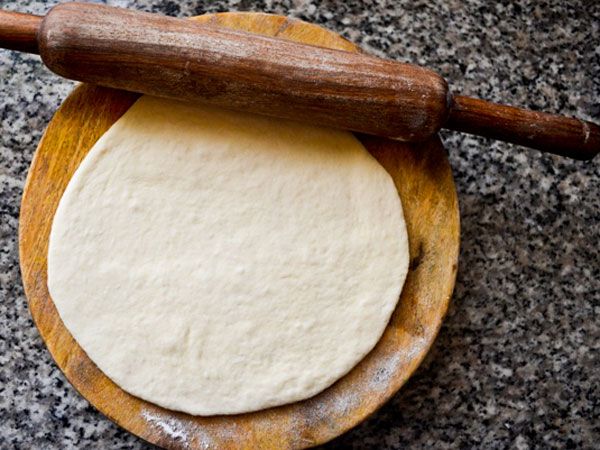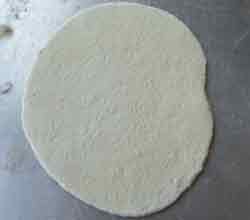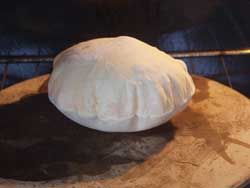 [/url]