Hot dogs

Posted:
Fri Sep 13, 2013 11:57 pm
Semi-frozen blocks of meat ready to chunk up
chunked up ready for the grinder
grinding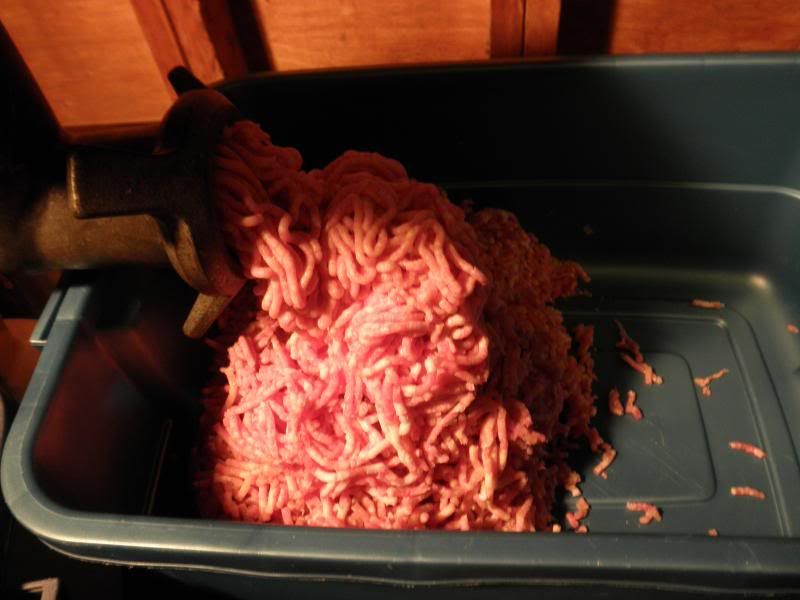 meat in the Kirby mixer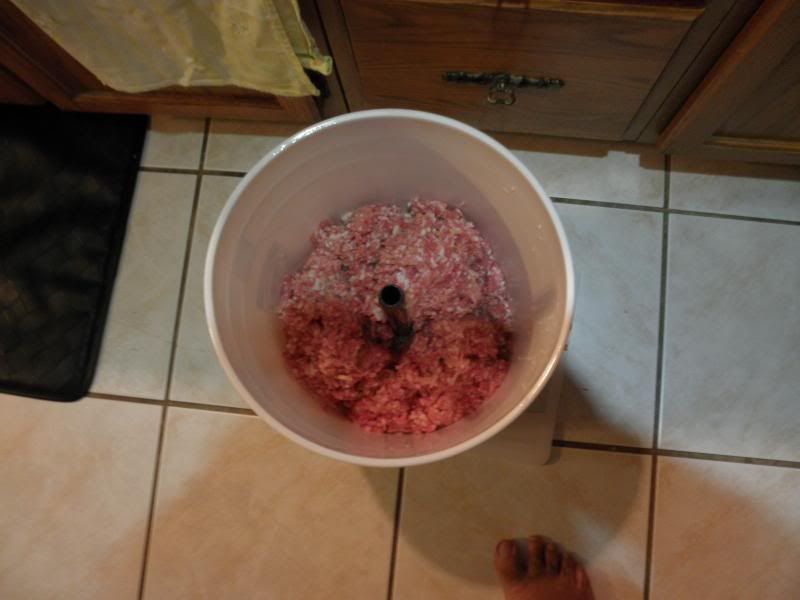 spices added
the business end of the mixer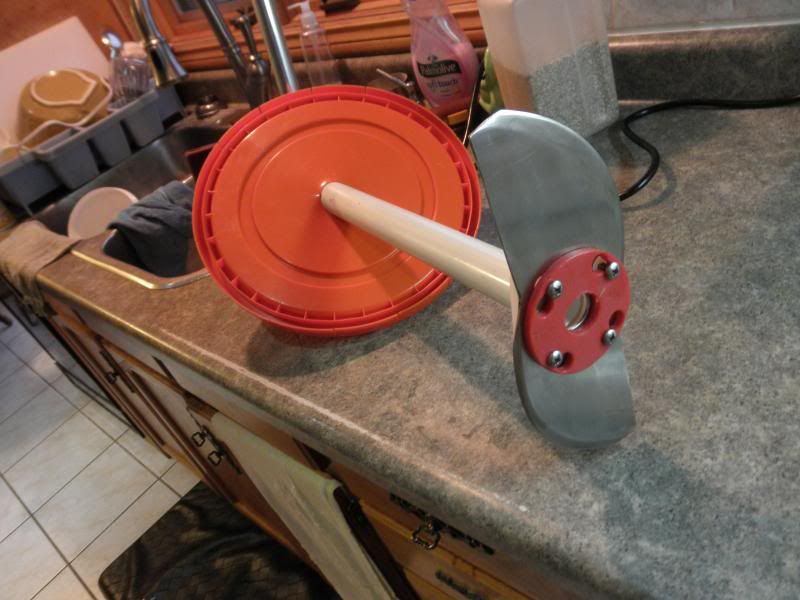 ready to emulsify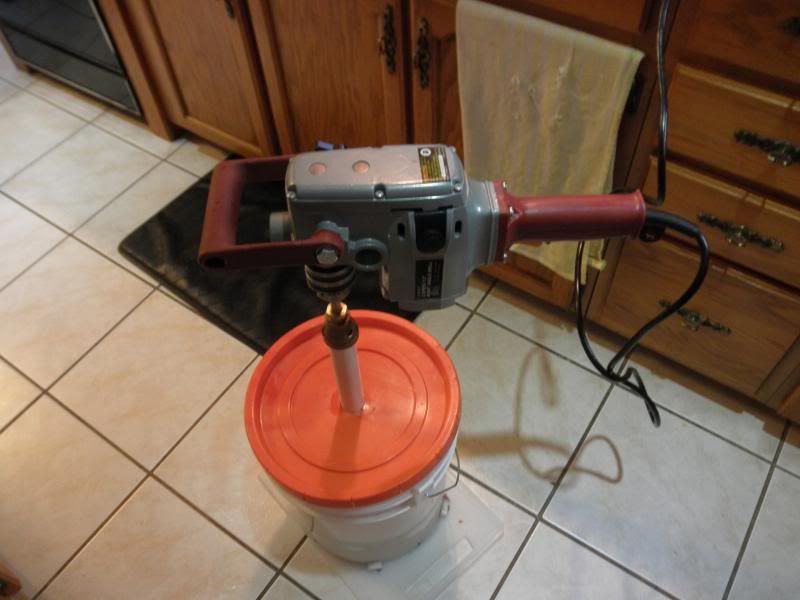 sheep cases stuffed and linked
collagen cases stuffed and linked, ready for an overnight fridge nap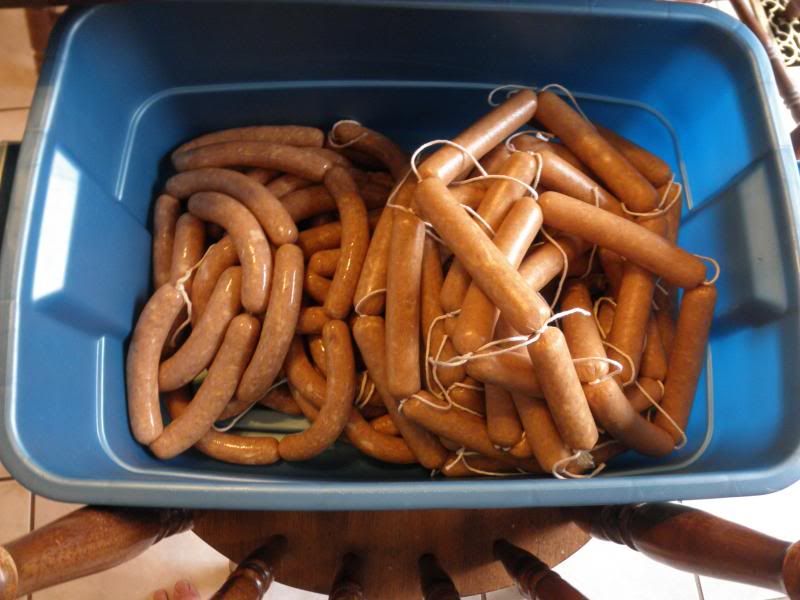 finished smoking
on the plate
the recipe
Hot Dogs
2.5 Lbs. Chicken
2.5 Lbs. Pork
2/3 cup milk powder
4 tsp. salt
1 Tbs. special meat binder
2 tsp. garlic powder
1 tsp. onion powder
1 Tbs. Paprika
1 Tbs. white pepper
1 tsp. Prague powder #1
1 tsp. mace
1 ½ tsp. liquid smoke
1 cup ice water
Grind semi frozen meat through a fine plate Keep cold. Add spices and re-grind through a fine plate. In small batches of 1.5 lbs. put in a food processor with two ice cubes, blend until a smooth paste, and repeat until all meat mixture is emulsified.
Place in smoker at 130f for an hour to dry cases, increase to 150 f and apply smoke for 4 hrs., increase to 170 f and smoke until internal of 152 f. rinse with cold water then hang to bloom for and hour then to the fridge to chill out , package or eat.