Now this looks like a tea-tray thinks I !?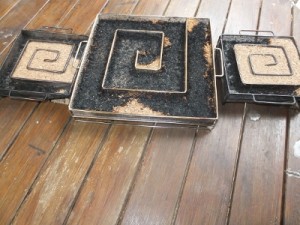 Stumbled upon it just now, a pre-production unit, shame I can't see the mesh with regards to any significant change.
Needless to say it appears to be a 12 course smoking dust capacious fellow, which i'd love to try out.
(hopefully mesh change for added durability & less maintenance, ..well one can dream! ..whilst the original csg is a great bit of kit I have to plunger our kitchen sink regardless of how much expended dust I bang out of the wee beast).
(it's worth it).