Kippers - lovely !

Posted:
Wed Aug 19, 2015 11:25 am
I came across 3 x fresh Herring at the weekend reduced to £1.02, so not wanting to let them go to waste I took them home, split them down their backs, gutted them and gave them a good wash under a running tap. They were placed into a 80 degree brine (250ml cold water and 67g salt). Left them in the bath for 15 minutes to absorb the salt then washed again before hanging them open on the line outside to drip dry. Into the fridge overnight to rest before placing them in the smoker for 10 hours over oak dust.
Result -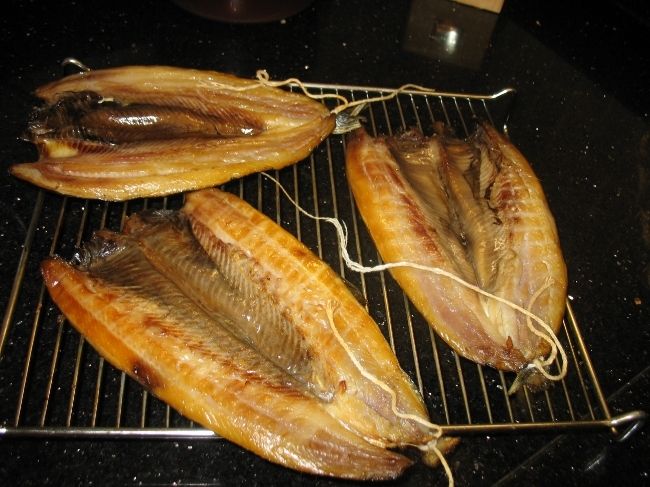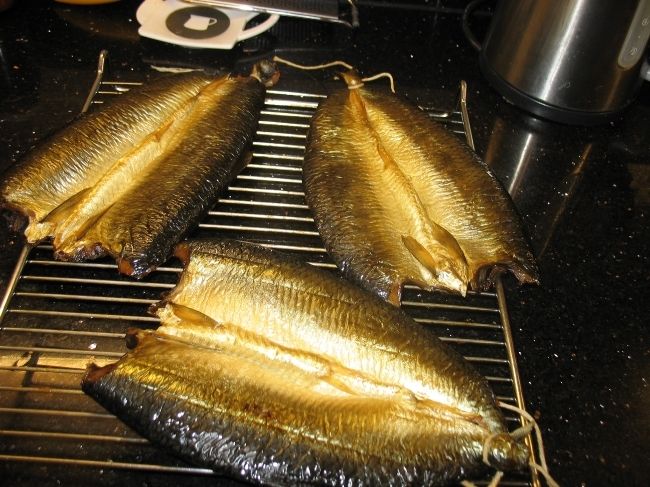 I cooked them in a simple pan of hot water and poached them for about 5 minutes to heat through. To say that they were good would be an understatement. Served with freshly ground white pepper and melted butter, with fresh white buttered bread and a hot pot of tea. No comparison to those red-dyed flabby 'boil in the bag' excuse for kippers. Hopefully, I'll be able to catch a few fresh Mackerel before the season ends and I know what I'll be doing with them !!