I ground up 6# of venison with 7# of pork chunks, divided it in half and made some salamis and some venny bacon. They are in the fridge overnight to meld the spices and will be smoked tomorrow and the salamis on Monday if there is still a world left.
Semi frozen venison and pork chunks
Grinding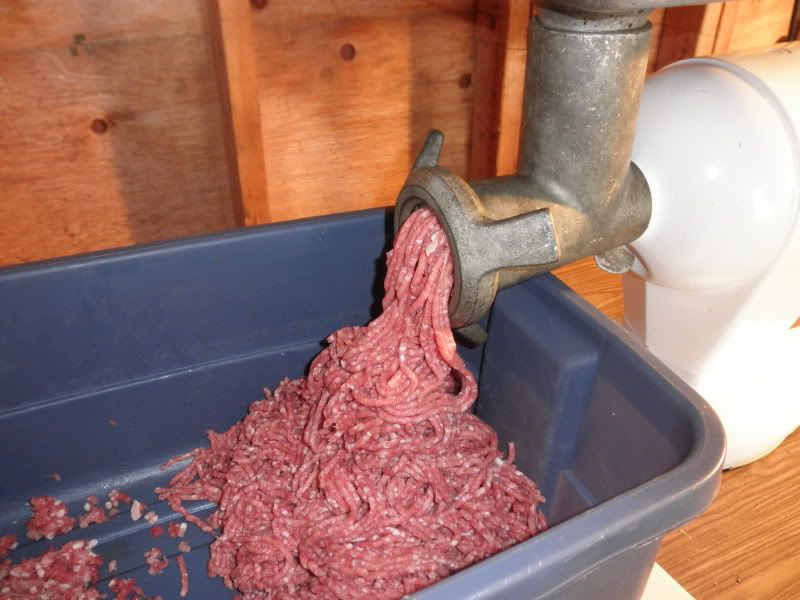 all mixed up, stuffed and molded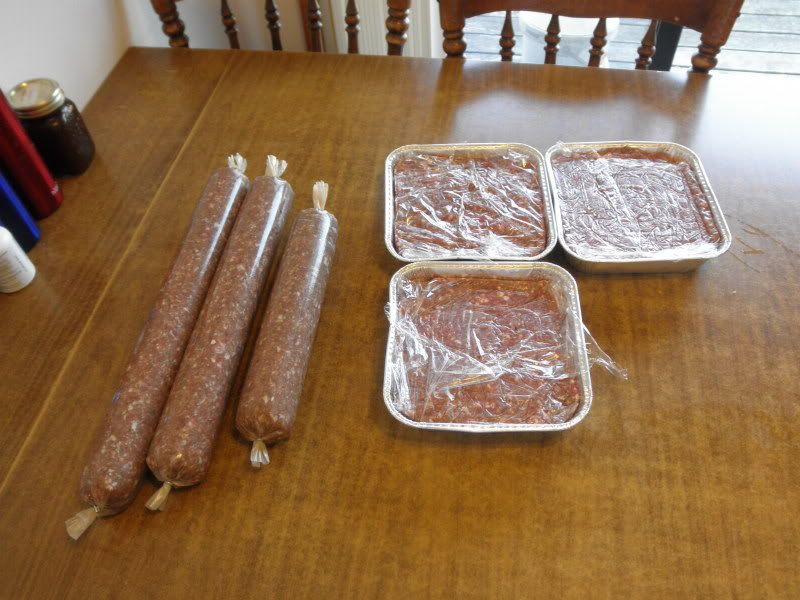 Raw bacon ready to pepper crust
crusted
all 3 crusted and ready for the smoker
in the smoker
12 hrs of smoking and overnight in the fridge, they are ready to slice
all sliced and ready to package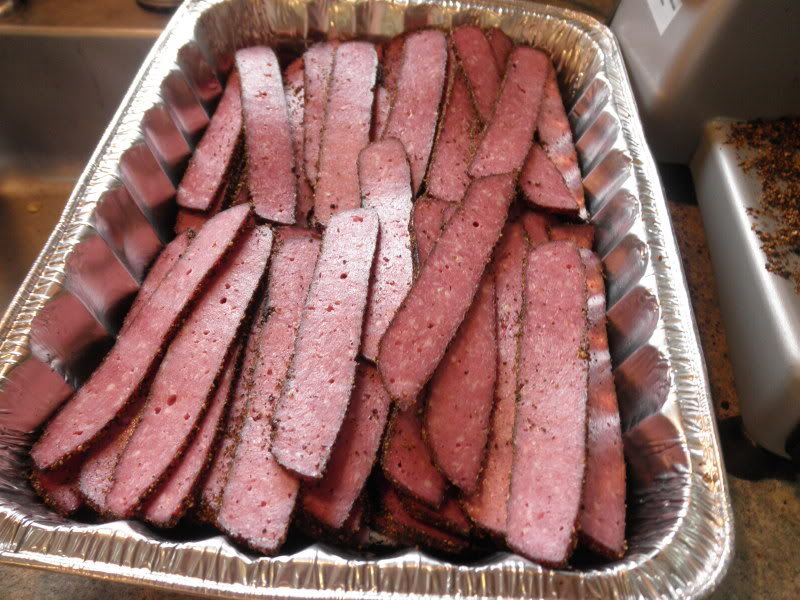 test fry
on the plate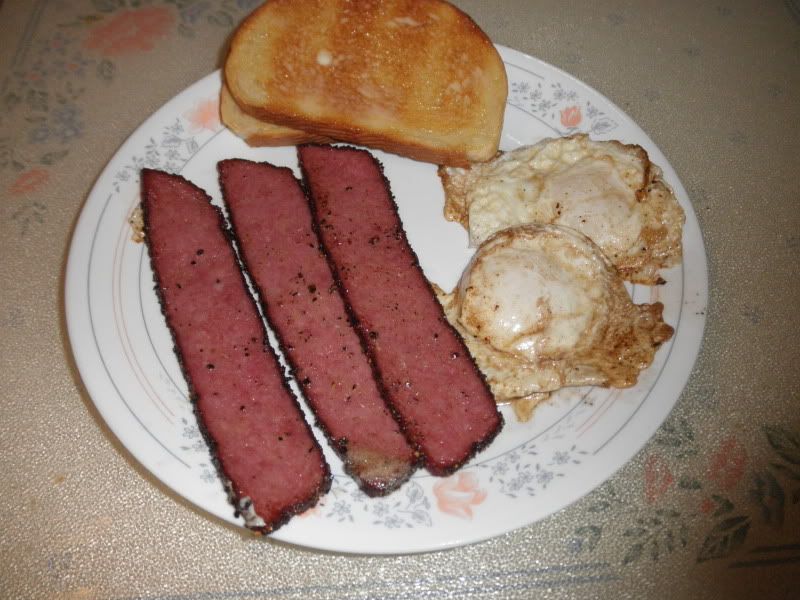 the recipe
Venison Bacon
2 lbs. Venison
2 lbs. pork
3 tbs. coarse salt
¼ cup brown sugar
1 Tbs. gelatin
1 tsp cure #1
1 cup ice water
Cracked black pepper
Grind pork and venison through a 3/16 plate, mix with ice water and spices, regrind. Mix well and pack into a 9x9 baking dish lined with saran wrap to make un-molding easy . Let set in the fridge overnight to set. Unmold from the baking dish and coat in cracked black pepper, then place in the smoker on a fine ¼ inch mesh.
Smoke @ 120 for 1 hr to dry. Increase to 130 and start smoke. Continue to increase smoker temp to 150 and smoke for 2 hrs. Finally increase temp to 170 and smoke to an internal of 155. Cool then refrigerate overnight. Slice and package.