I went and built myself a cold smoker. This is an aluminum/copper plated tin I got at the thrift store, using the instructions I got in
this thread
In the bottom there's a hole with a T-valve, connected to an aquarium air pump. On top of that is about 6 steel wool scrub pads, and a grate I cut out of 1/4" grid chicken wire. On top of that I put wood chips. Hickory here.
Add one of these,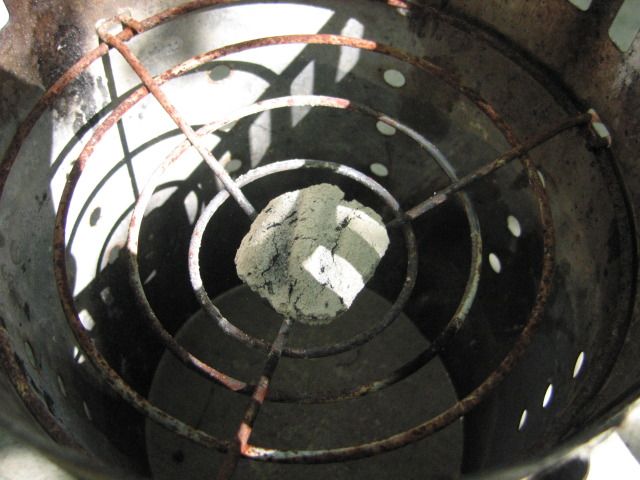 and close the lid, which has a hole drilled in it.
I wonder if it makes enough smoke to use in the full size weber smoker?
Sure does.
Since Brican seems so insistent on it I smoked this bacon 3 times in as many days for 5-8 hours each time. Standard Ruhlman maple cure. Took the skin off before slicing it.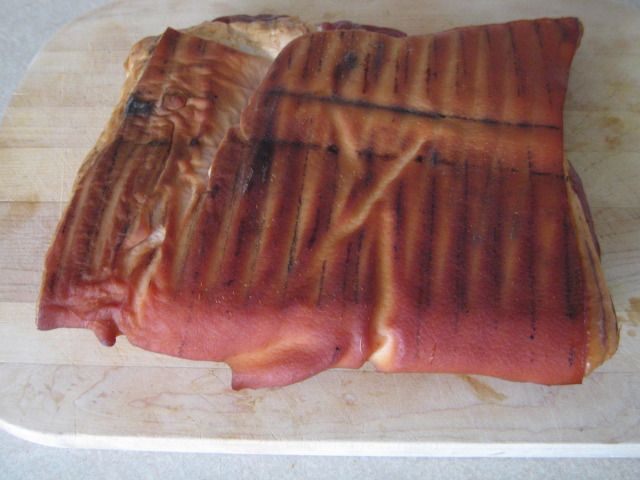 I have to say this is probably the best bacon I've ever had. The flavors of the pork and the maple take a front seat to the smoke flavor, which nonetheless is present. It's just very smooth, compared to hot smoked bacon.
As always this site is a wealth of useful information, and i appreciate the plans - I was able to build this for $20. Next step is to build a condenser chamber like Saucisson did in that thread.