These sausages started out as hamburger on special at QFC, our local Kroger grocery store - $1.49 a lb. This is a 5 lb batch. Recipe was handed down from my late Mom, don't know where she got it.
Recipe is simplicity:
2.5 tbsp Morton Tenderquick
1 tsp ground pepper
2 tbsp mustard seeds
1 tbsp whole peppercorns
As much fresh minced garlic as you can stand!
1 cup ice cold water
I mixed it in a big stainless bowl by hand, then soaked and tied off one end of casings (wish I knew what they were, they are not natural but seem edible, at least I ate them). Should really use hog casings, but I had these on hand. Finally, I stuffed with SMI 5 lb stuffer, dried for 1 hour in SMI 20 lb smokehouse at 120 degrees F, raised temp to 165 degrees F, about 6 hours to internal temp of 155 degrees F. Showered with water.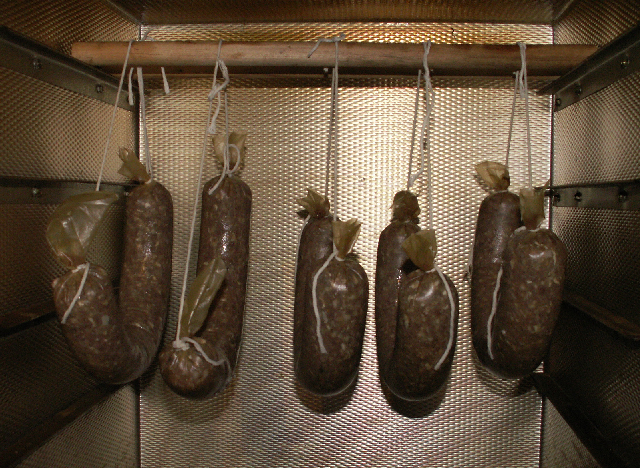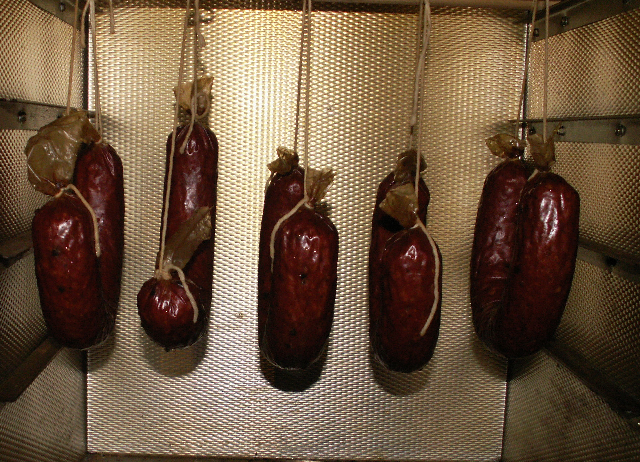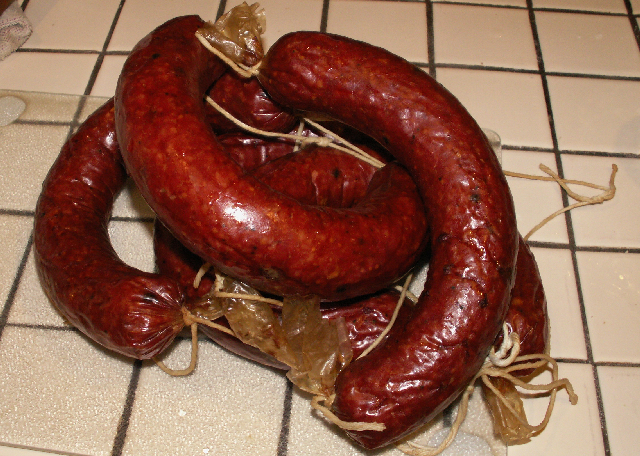 Now, here is why I say "EASY"! You don't need a grinder, stuffer or smoker to make this sausage - it works great if you add 1/4 tsp liquid smoke, roll in to 1 lb logs, and bake in the oven at 200 degrees F until the 155 F internal temperature is achieved.
This is a VERY tasty snack sausage!