Ive lived in california now for almost 10 years and the lack of decent sausages has really been getting on my tits lately so I got a grinder/stuffer for my kenwood (kitchenaid) and went to town!
I downloaded and printed Richard (Sausagemaker)'s guide and read the whole thing, I did the 1940's Specialty Pork Sausage recipie.
They came out AWSOME, Ive never had anything work as well first try!!!!!
My stuffing skills are crap but they taste perfect.
Just like home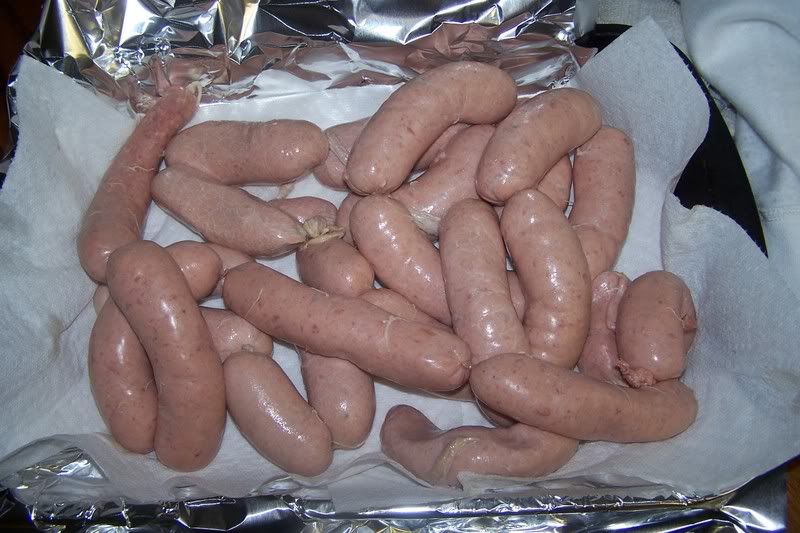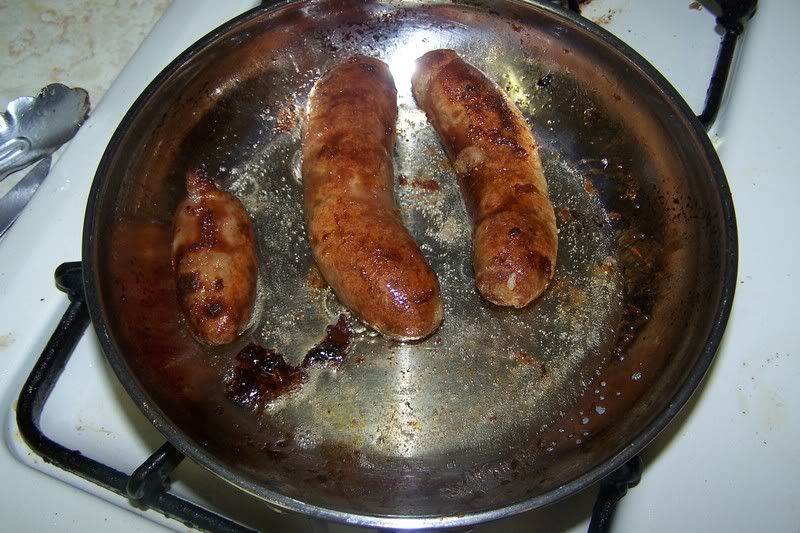 I used pork shoulder (was on sale) and some oven dried bread instead of rusk, I "bloomed" them overnight and went to town, Ive only got two left in the freezer and am gonna do another wayyyy bigger batch