Hi all
just thought I'd share my cold smoker design....although there may be better ones out there. It has one component and cost me a total of £3.40 from
http://cgi.ebay.co.uk/Fine-Stainless-Steel-wire-mesh-Insect-Reptile-vent-/280545324966?pt=UK_Pet_Supplies_Reptiles_Spiders_Insects
.
Mesh...marked-up with the measurements shown in the pdf link further down the document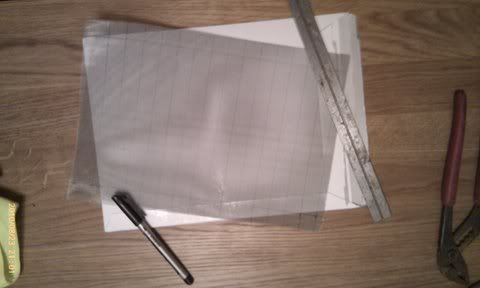 First folds...with the first set of cuts made as shown in the pdf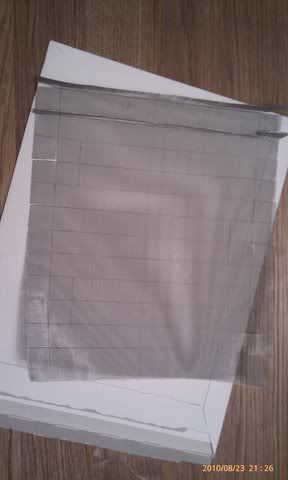 Folding close-up
Folded 1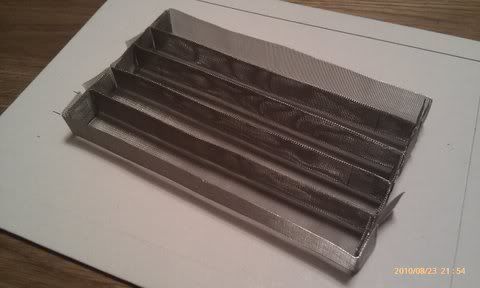 Folded 2
Folded 3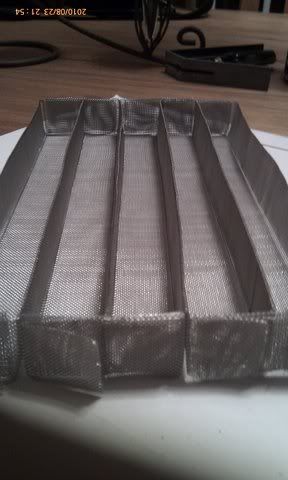 Cross tracks....tabs of wire are folded down out of the way
Finished...one continuous track. Finished article is 10cm by 16cm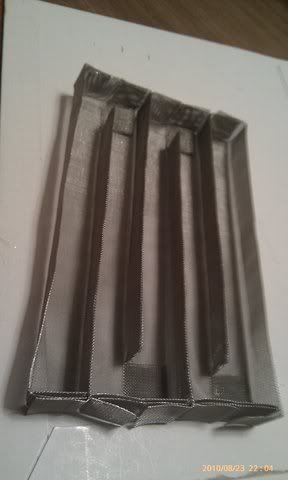 The original sheet is 30cm by 20cm. I mark it at 2cm intervals across the 20cm direction. I also mark a single line along each edge of the 30cm direction. I make a series of cuts 2cm into most of the 2cm spaced lines...(see this pdf link
https://docs.google.com/fileview?id=0B6nMClWjtUcZZWZhMDBlNjAtYmFkMi00ZWI3LTkxNDctZjg2ZmJiODViYjk1&hl=en&authkey=CNyc89sJ
). I then fold along each of the lines as you can see in the pictures, finally wrapping the ends round to block the ends off (bottom tabs are bent up and then the side tabs are bent in behind it). I then make selected cuts down at the end of alternating ends of each track to make the cross tracks.
In reference to the pdf ....the meaning of the pages are:
First page is how to mark up the mesh sheet
Second page is where to make the first set of cuts
Third is where to make the first set of folds (you'll need to look at the pictures above though to work out which direction to do each fold)
Fourth is where to make the last cuts for the cross-tracks...although it will look different to this as the sheet is now folded. These cross-track cuts could also be made while the sheet is flat...but I found it easier to do once it was folded. The cut tabs are then bent flat to open up the cross tracks
The result is a total track length of >80cm. I used beech saw dust (very dry) and it burnt for 7.5 hours...just light with a lighter or candle (as you would for a ProQ). I simply put it on the bbq with food beside it and it worked fine. The mesh supplier also does a 30cm by 60cm sheet that with a 2cm spacing would burn for ~20 hours. At the end of the burn there wasn't a single grain of sawdust left

. Timing is adjusted by only partly filling the tracks. 1 track (about 1.5 hours) was just right for a block of cheese (then wrapped in the fridge for a day for the flavour to penetrate and even-up).
Cheers
Kev