I bought some tubed Sheep cases last week so I had to try them out. They worked very slick
semi frozen pork butts ready to grind
Tubed cases soaking
Grinding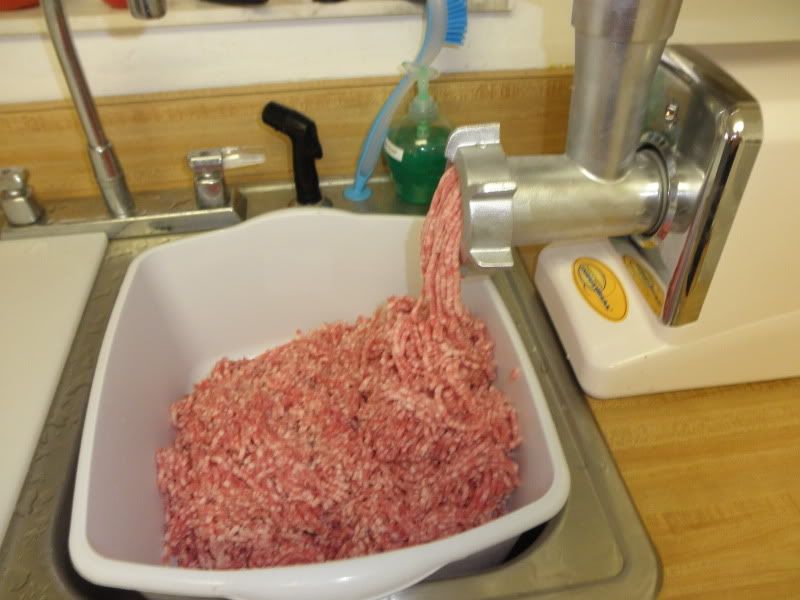 Whitey the egret flew in to supervise and get a hot dog
Weighing out the spices
all mixed up
starting to stuff
All stuffed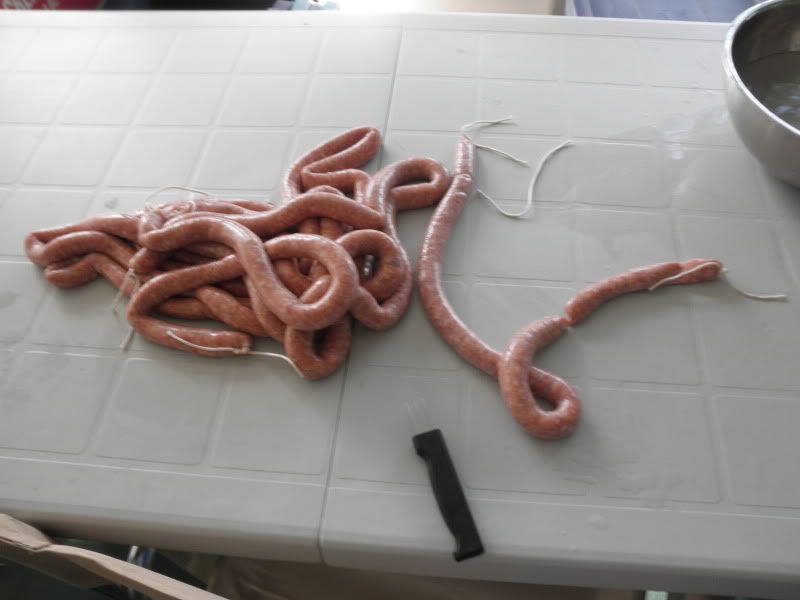 linked and ready to fry or package. I'll have some for breakfast tomorrow.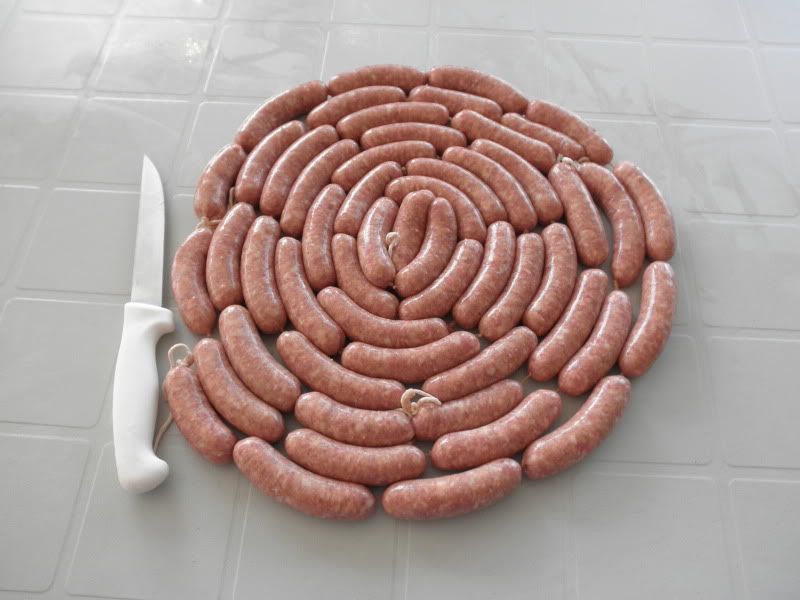 the recipe
Breakfast Sausage
15 lbs. Fat Pork butts
4 Tbs. Salt
11/2 Tbs. White Pepper
1 Tbs. Rubbed Sage
11/2 Tsp. Ginger
11/2 Tbs. Nutmeg
1 Tsp. Marjoram
15 Oz.Ice water
1 Tbs. Mapeleine
1 Cup milk powder
6 Tbs. maple sugar
Grind meat through a ¼ inch plate. Add ice water and spices. Mix well Stuff into natural sheep casings . Link into 4" sausages.