Here is a Swedish Potato Sausage recipe I made over the weekend...
Pork
Beef
Potatoes
The recipe calls for 1:1:1 ratio for the above, however it also stated that this wasn't critical. I used (because it is what I had);
2.7lbs x Pork Shoulder
2lbs x Elk Venison
1.5lbs x Potatoes
40g x Kosher Salt
10g x Black Pepper
3.5g x Allspice
50g x Granulated Onion
200ml x White Wine
30g x Bread Crumbs
Grind meat & potatoes through 3/8" plate
Mix and bind spice with meat
Stuff into hog casings
The original recipes states that they can be fried, baked or boiled...I grilled them. Grill very slowly so that the raw potato cooks.
Ingredients ready to roll;
Stuffed;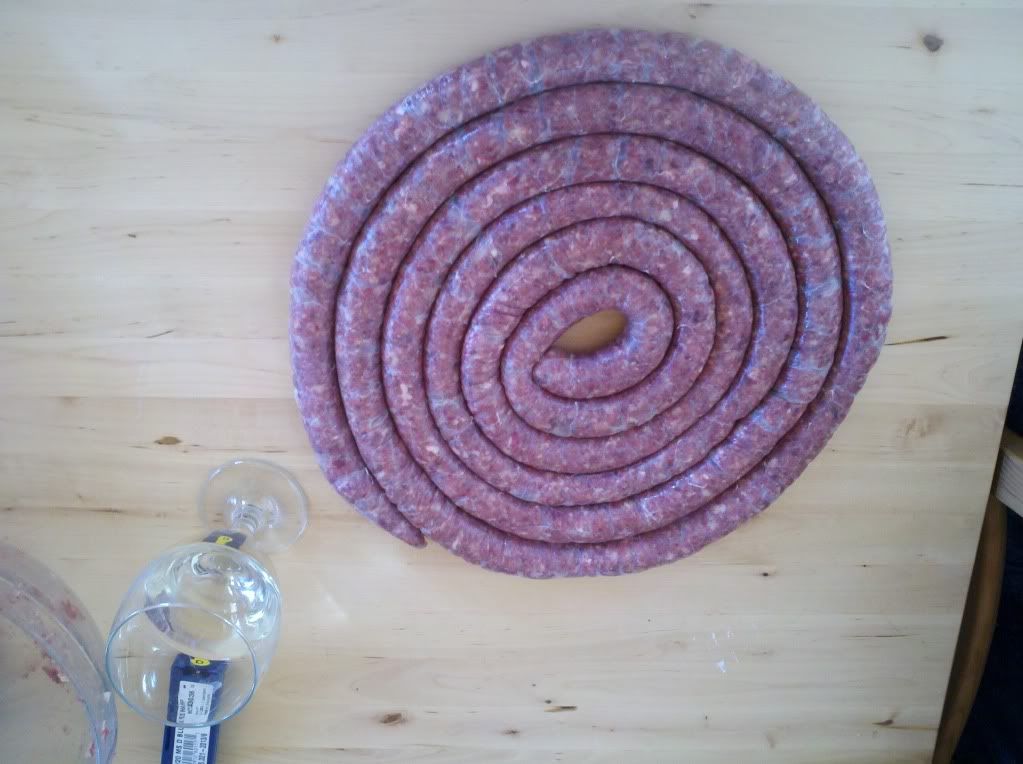 Linked;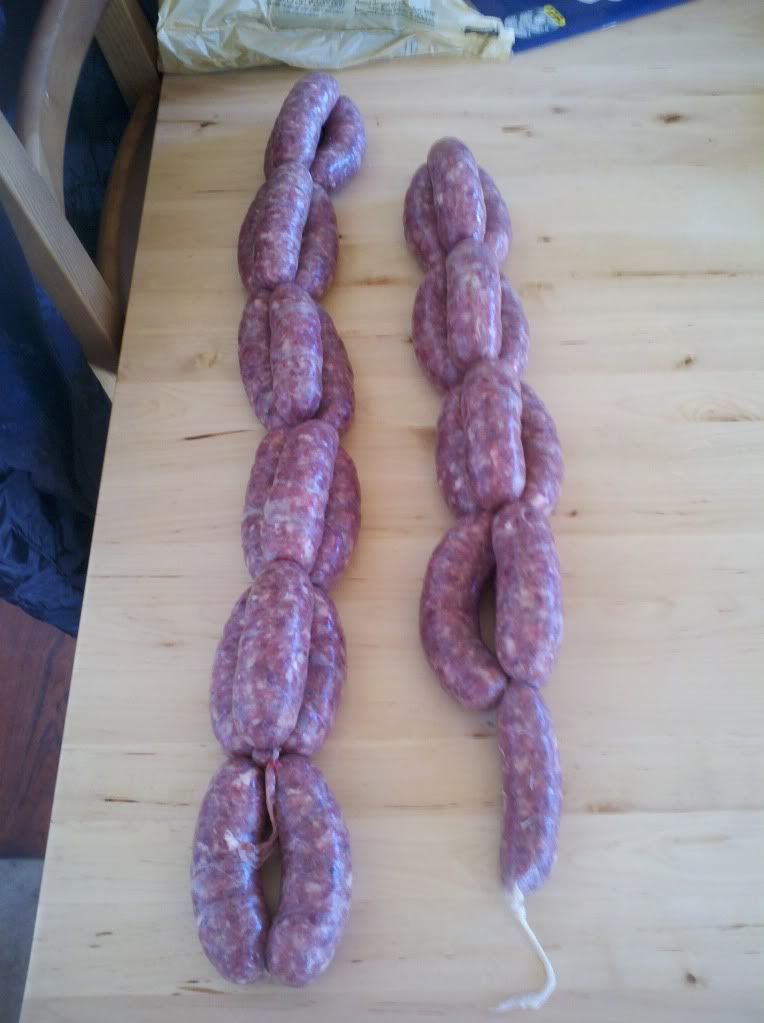 Drying;
All in all it is a very tasty sausage. Next batch I will poach to see what that does to the texture. Enjoy