Hi All,
As noted above...you shouldn't try this....i felt my arteries hardening and blood pressure raising just making it!....Definately need antacids after eating it!
Anyway, my wife is an ER nurse, so I often find myself at home cooking for one. I was inspired by Cowgirl's Country Life blog;
http://cowgirlscountry.blogspot.com/2011/06/fried-potato-and-smoked-ham-fattie-on.html
She call's hers a fattie...so it follow's that mine is a Skinny since it is only for one. Here's how it goes;
Rolled out some ginger and sage sausage into a sandwich bag;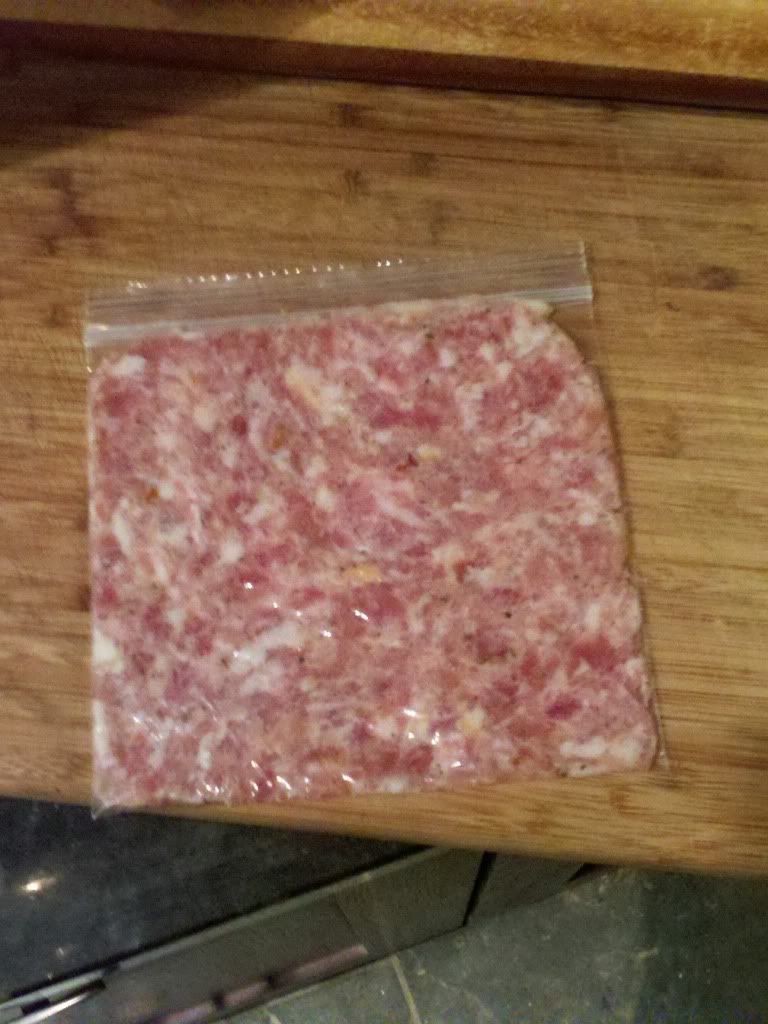 Layed out some home made bourbon bacon;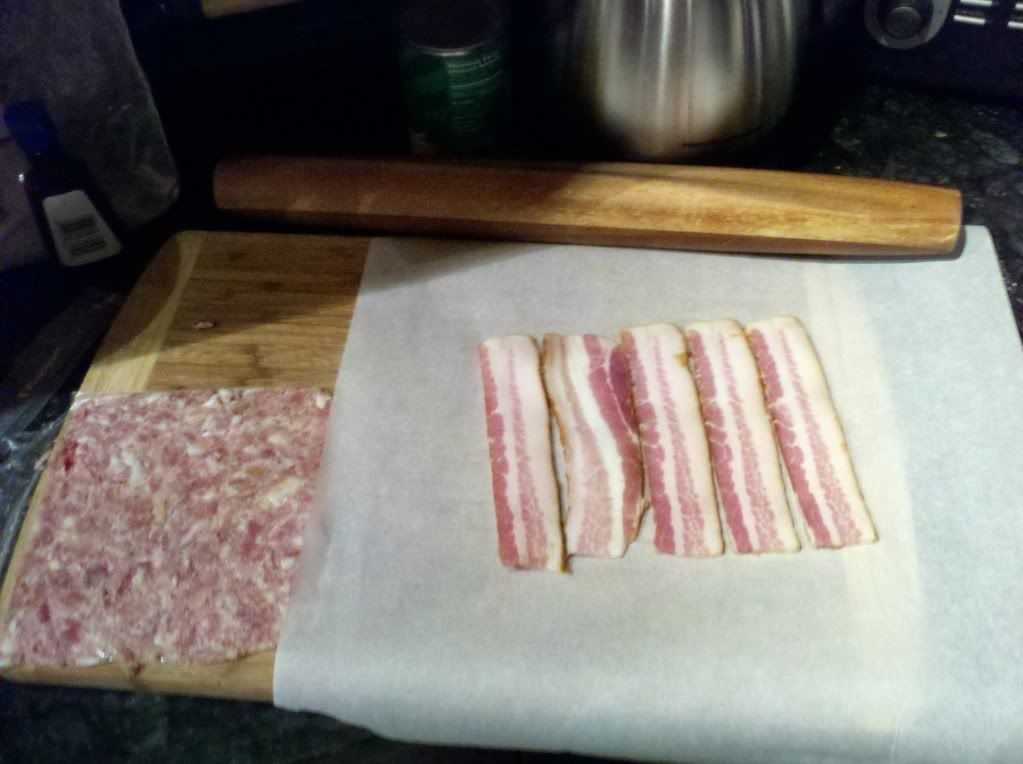 Cut the sausage out of the bag and layed it on the bacon;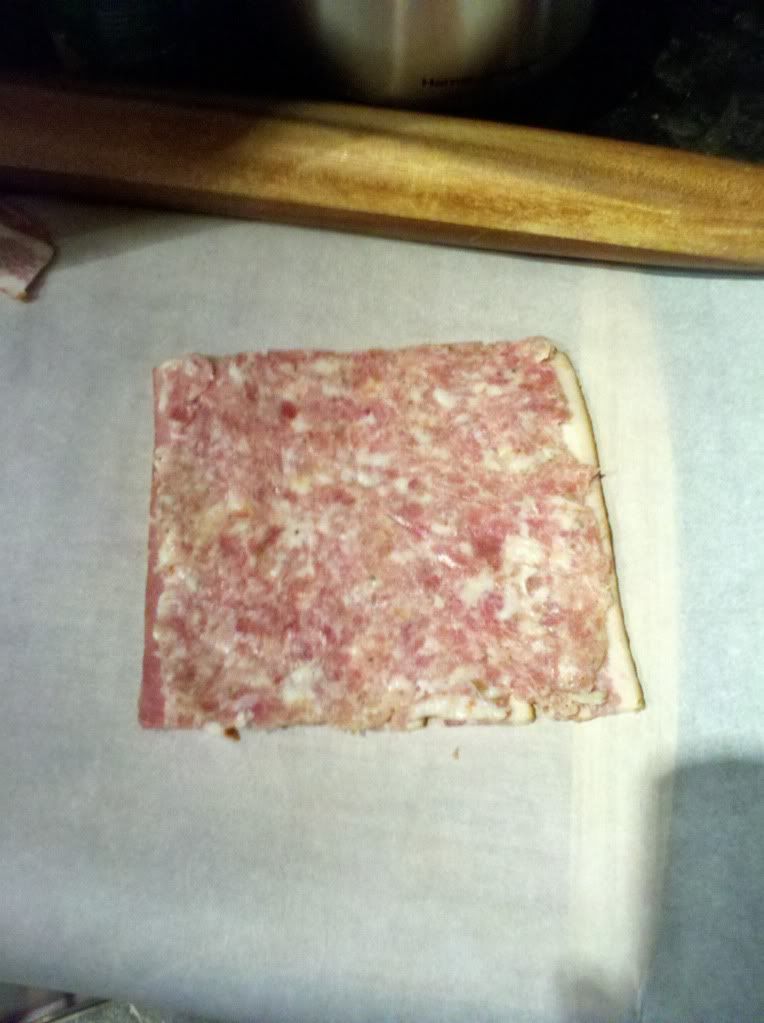 I got carried away and forgot to photo the filling. I used some baked potato, roast chicken and cheese. You could use anything.
Roll it;
Wrap it;
Bake it at 400 for 45 mins;
I'm sure i've just taken years of my life, but the flavor was excellent. I would put this in the "eat once a year" catagory...so next year I'll try some different filling mixtures.

Let's see.....sausage, bacon, cheese, chicken, potato...that's all the major food groups covered

Dont try this at home kids!