Hey hey,
I had a old flank steak laying around the freezer and found this recipe ;
1.5lbs Flank Steak
1/2lb bacon
1cup of German Whole Grain Mustard
12 x small dill pickles
1 x large onion
2 cups of water
beef bullion
red wine
paprika
2tbs of butter
Beat the $hit out of the flank with a tenderizer until it is approx 1/4" thick. Slice into 4 x 3 to 4" wide strips. Spread the mustard out on the sheets. Process the pickles and spread. Sprinkle chopped onion and bacon over everything and then roll it up tight. You are aiming to roll over 3 - 4 times. Either tie with string or spike with tooth picks. Should look like this;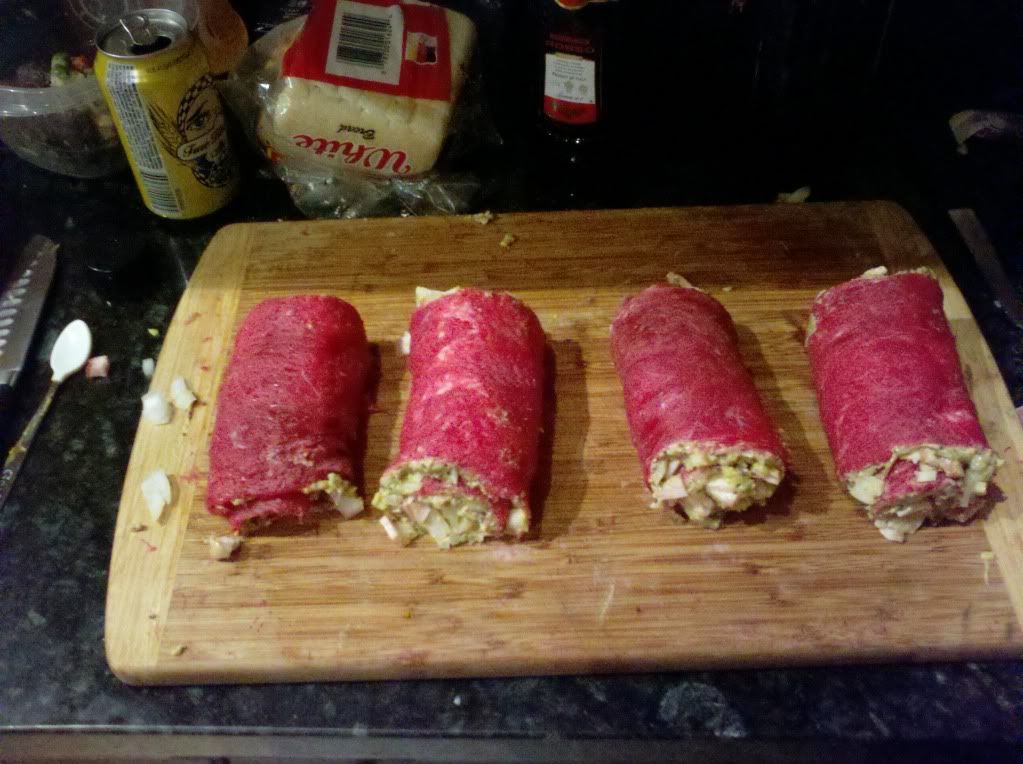 Melt the butter in a large heavy based pan. Add any remaining onion and sprinkle paprika to taste. Brown all sides of the Rouladen. Add water, red wine to taste then stock, simmer for around an hour.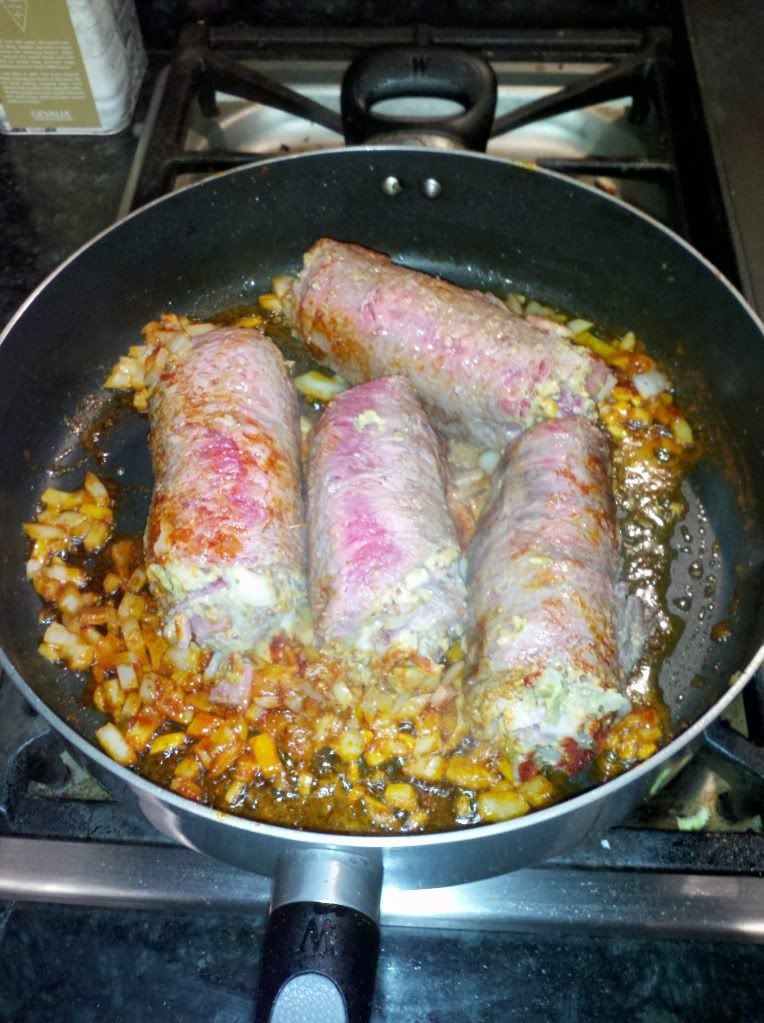 Traditionally served with potatoes...also very good with buttered pasta or egg noodles....makes an excellent gravy/sauce from the pan.
I'd make this again...next time i think i'll experiment with the fillings