Hi everyone,
I have a coppa that went into the drying cabinet on December 12th. The % of moisture loss has been slowing over the past month or so, which was expected, but now it appears to have flatlined at around 27%. In fact, I got a reading of 3g more tonight than last week at this time. Which means it appears to have only lost about 3g in the past 14 days.
Here are my readings:
12/12: 669g
12/22: 579g (13.45%)
12/27: 552g (17.49%)
01/06: 527g (21.23%)
01/12: 508g (24.07%)
01/19: 501g (25.11%)
01/26: 491g (26.61%)
02/02: 485g (27.5%)
02/09: 488g (27.06%)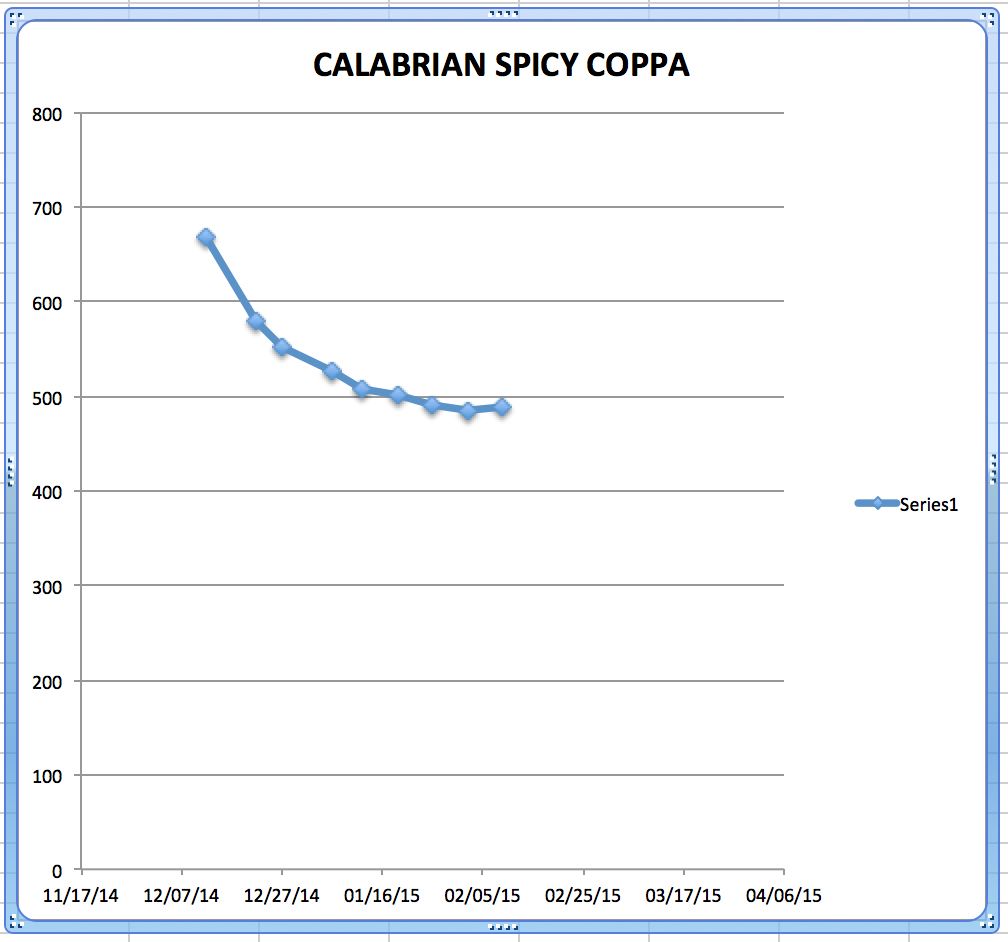 I have 2 other larger coppas that went into the same cabinet on Jan 6 that are both around 27% loss already.
Should I be worried about this little guy (second from the left) or should I give him a couple more weeks and see if he gets back on track?
Any suggestions are appreciated.
Thanks!