Hey guys,
Great to be here (thanks to Rob Goodwick and Wheels for the help). Good to find somewhere to learn about this hobby.
So I have had a go at making a salami and might have a problem with case hardening.
I have them in a curing fridge. Made them 16 days ago and they have lost 37.4% weight so I thought I would take one out and cut it open to look at.
Throughout the drying time, I had 2 hygrometers in the fridge reading different. I thought the one that was controlling humidity was reading lower than it actually was, so went and got another weather station to test. Seems that this one reads closer to the controller, so they might have been sitting at around 60% humidity for a while.
Ill attach some pics for the experts to tell me if they are knackered or if they might still be edible.
Are they OK to eat cooked if they have case hardened?
Might have another go this weekend at a fresh batch. Will have a look for a nice recipe to try on here.
This is them hanging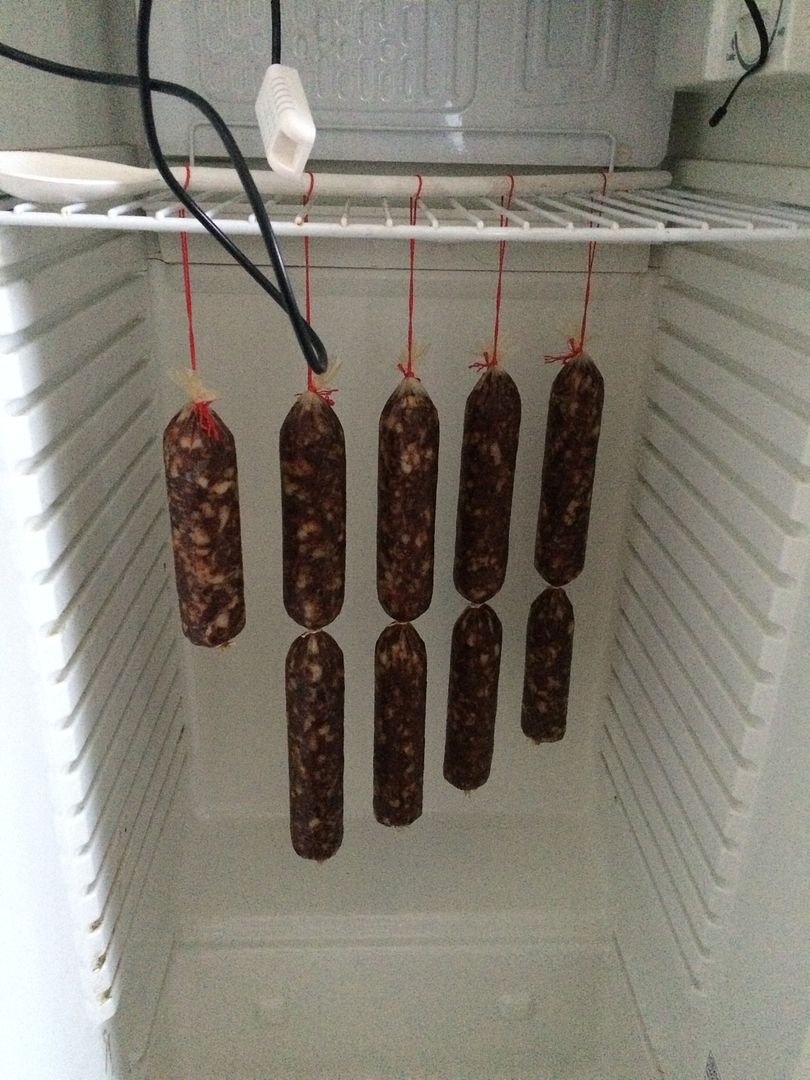 The tester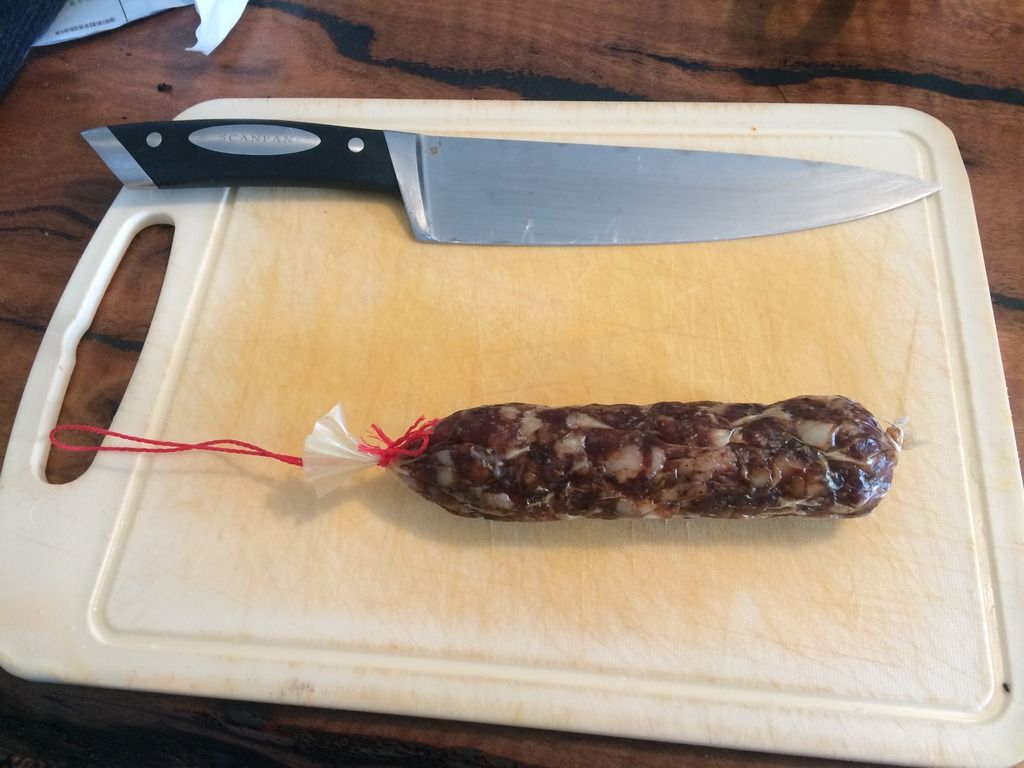 Sliced
Case hardened?
Thanks guys
Rob