Howdy Y'all,
My wife is addicted to bologna, or devon as we used to all it in Australia. So rather than continually buying the store stuff that is no doubt full of chicken lip and duck anus

I decided to make a mortadella. So far the only emulsified sausage i've made is hot dogs. I do have a nice home made mayo recipe, so i'm comfortable with the concept/process.
I used Len Poli's recipe, with a fibrous casing.
Here it is stuffed and drying;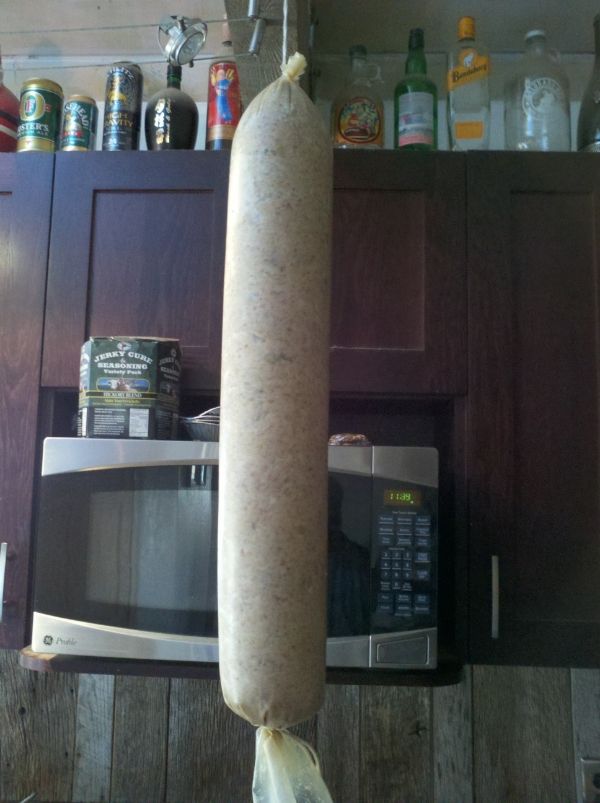 My sons wasn't sure what to think...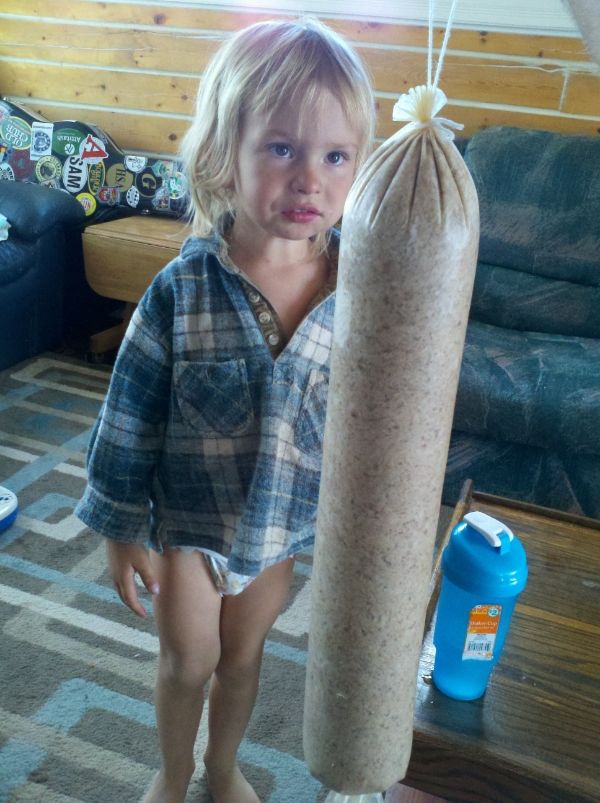 Fresh out of the oven...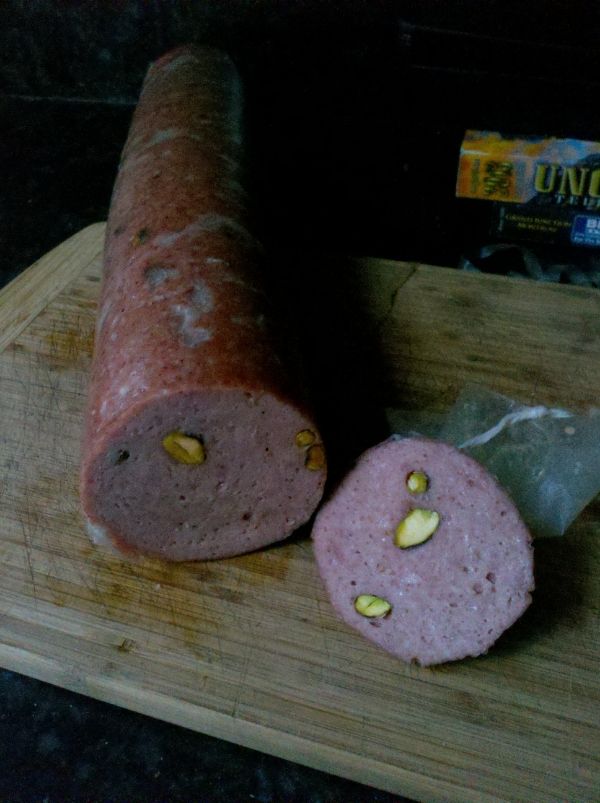 Sliced and packed...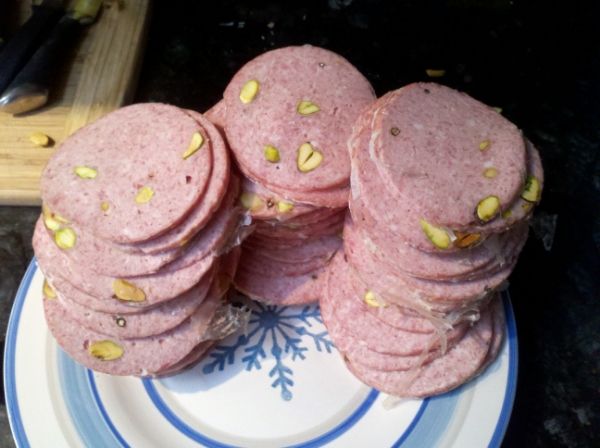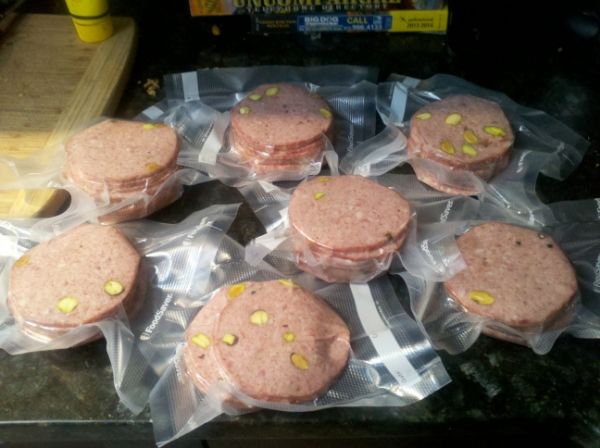 At this point i realized I had forgotten to put in the hand diced back fat

Oh well... it still got the wifes stamp of approval