Well the family devoured the Mortadella I made recently (didn't last long enough to freeze any...sorry Wheels) so i though i'd have a go a Bologna. The recipe is Len Poli's. Here it is;
http://lpoli.50webs.com/index_files/Bologna.pdf
My "high end"

grinder has problems with the fine plate...so I thought i'd flatten the first grind out and partially freeze it again before the second grind.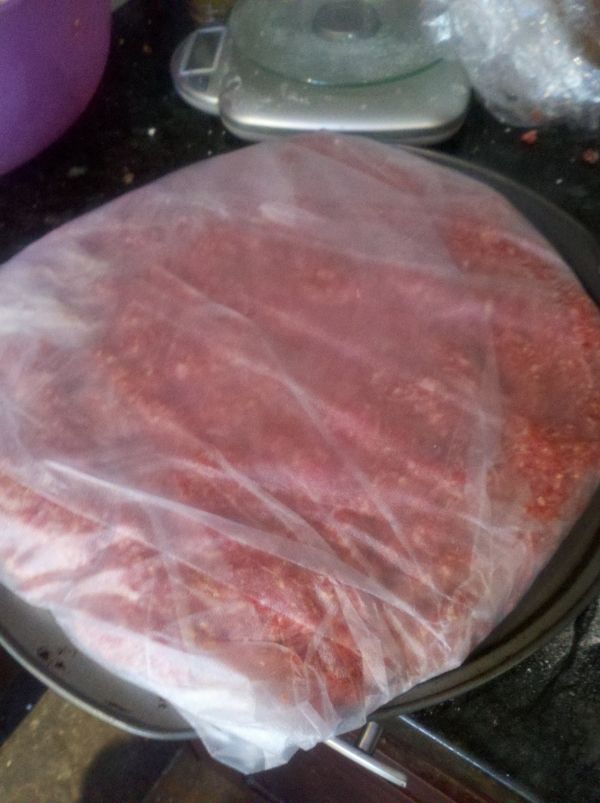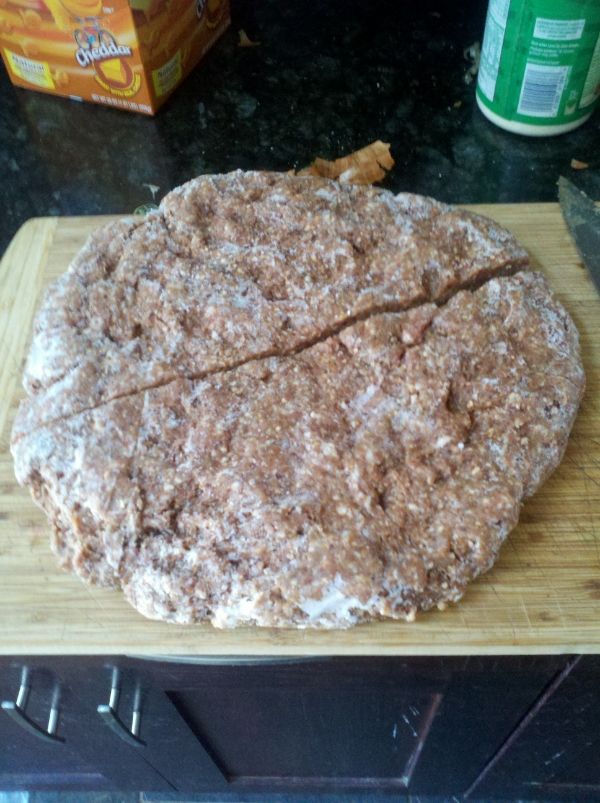 It helped a little.
Here's the emulsification
Stuffed into the bologna casing. These things are HUGE!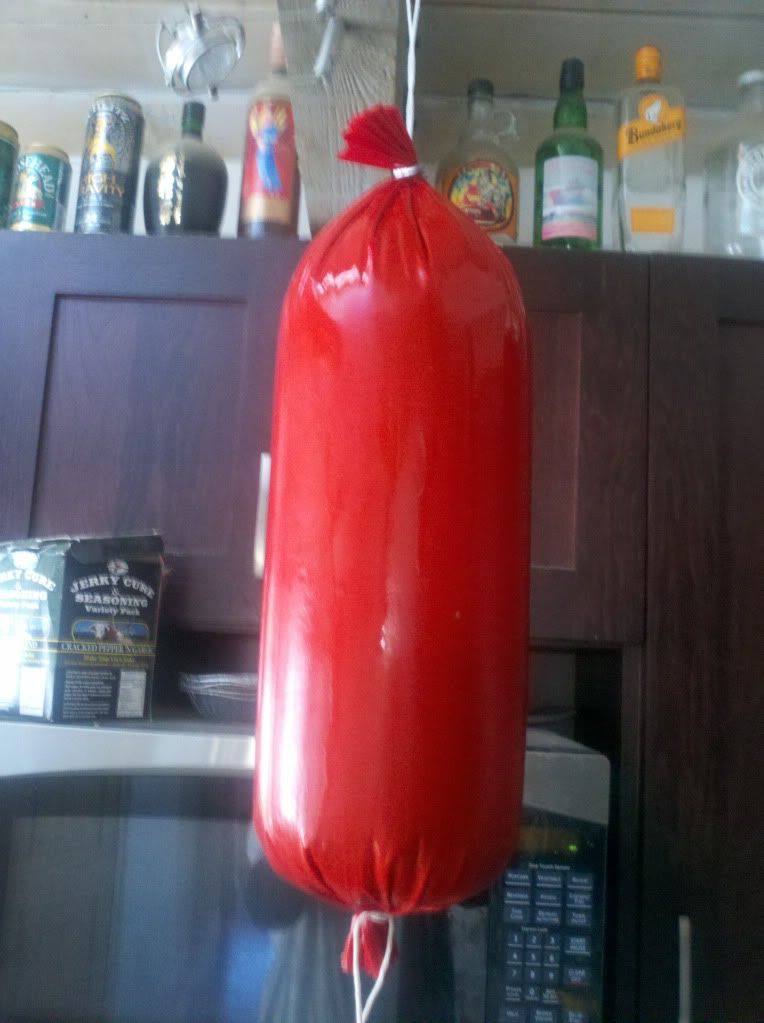 Into my fancy oven with internal thermomajigy. It works well..i set the oven temp @190 and the meat temp @160 and walk away. When the meat gets to temp it beeps and turns off.
It took over 7 hours

Anyway...here it is the next day...chilled and ready for slicing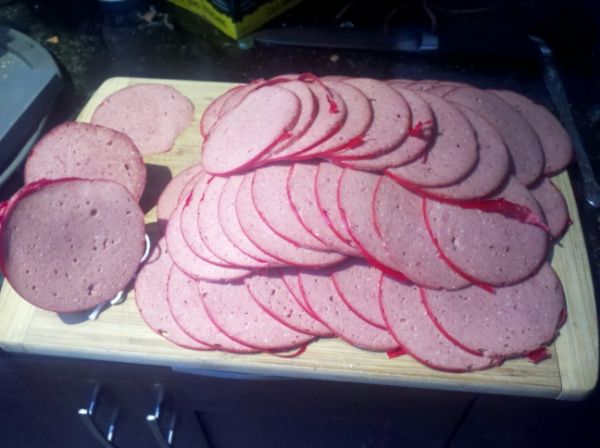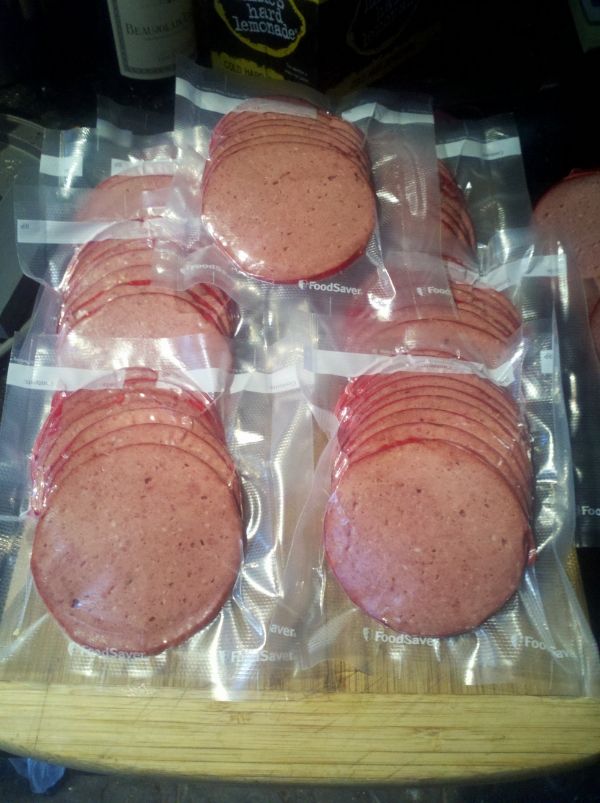 It got the family's nod of approval...although they all wanted more Mortadella.

You just cant win.