Had a few lbs of Elk meat left over from the last batch my neighbour dropped off and the 2" Beef middles i ordered turned up...so it seemed like fate. I used Poli's recipe;
http://lpoli.50webs.com/index_files/Salami%20venison.pdf
Here's 6 x 1/2 kilo salami in incubation;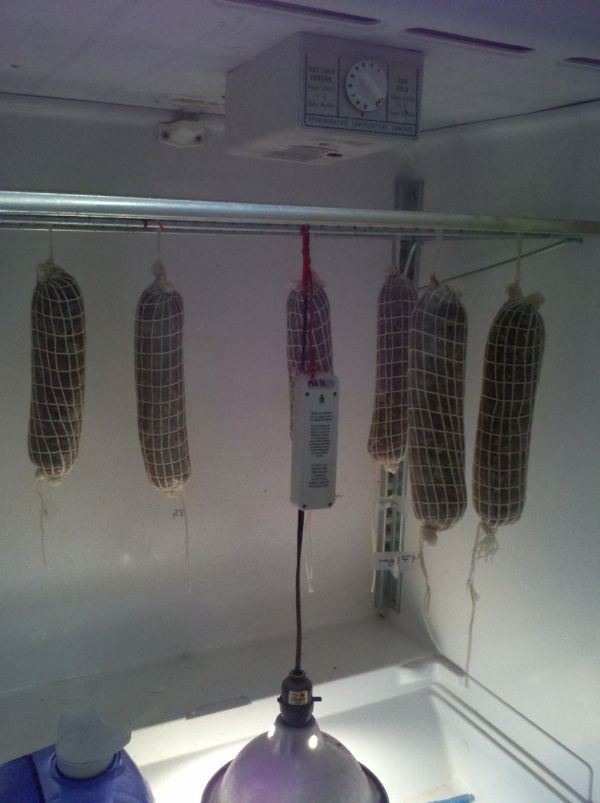 This is also the first time i've used netting. It was a proverbial pain in the ass to put over the salami.

Is there a trick or tool that I need to know about?
When using the netting do you hang by tying to the netting or the sausage itself?
Stay tuned....