I tried using this to grind and stuff sausage: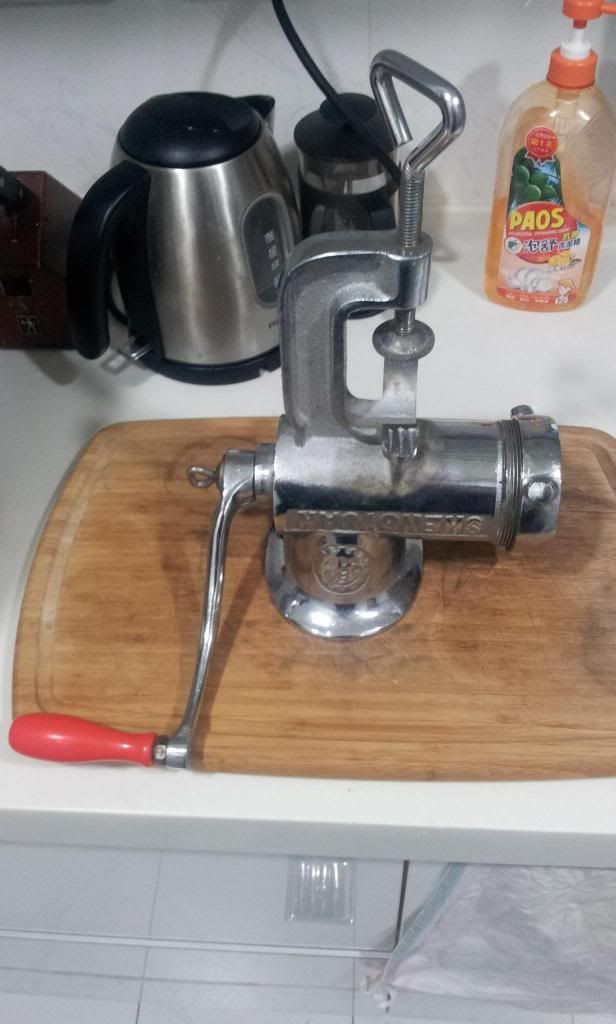 I found about a 100g of the meat never came out of the grinder! It just clogs in voids within the machine. If you're making many kilo's of sausage, this wouldn't be a problem but, I'm new to this game and still at that experimental stage. I make very small batches (max 1 kilo).
It's also a bugger to clean and as it's not stainless steel and tends to rust at every opportunity.
I was at a market the other day when I came across this: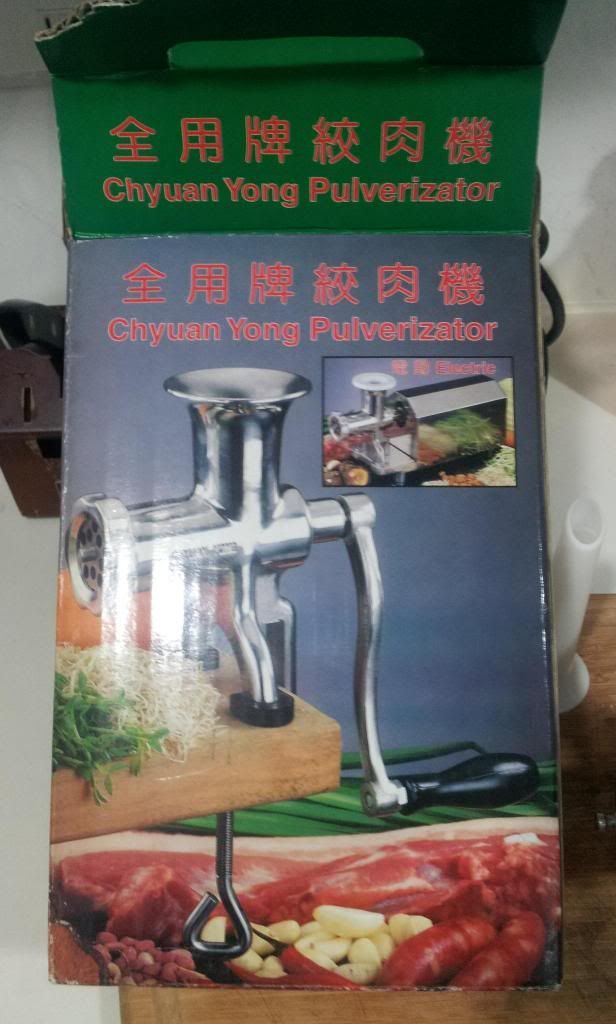 It's beautifully made, it's stainless steel, easy to clean, and doesn't eat my meat like the old one. It's perfect for experimenting and making very small batches. It came with 2 different diameter die, small and big (lol). Haven't actually measured the die holes yet.
This is the unit: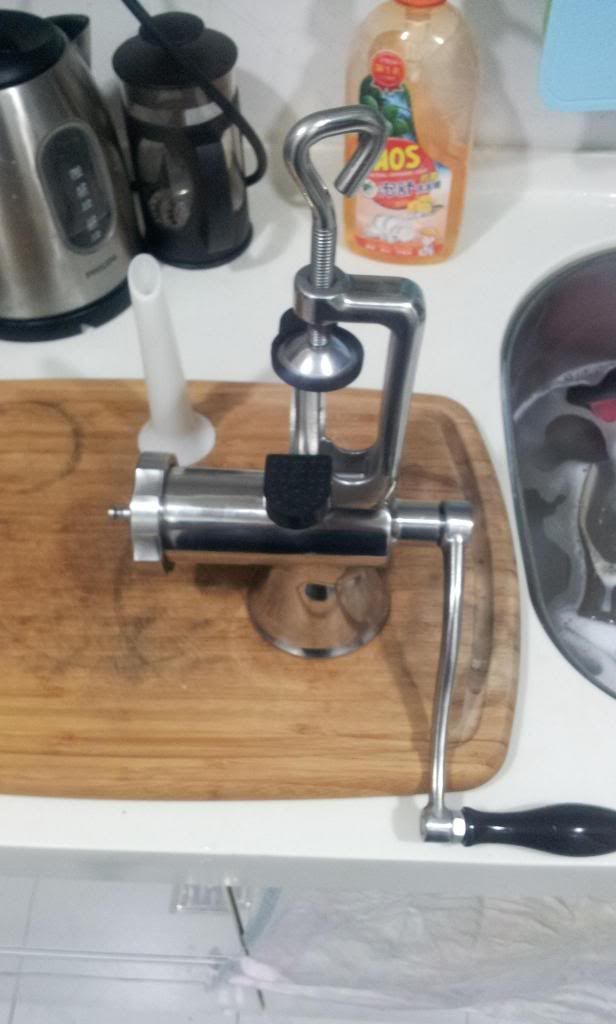 And this is it in comparison with the old one: