http://www.dunelm-mill.com/shop/tala-canning-kit-392747
http://images.dunelm-mill.com/i/dm/1000045967_main?img404=noimagedefault&$deskpdpmain$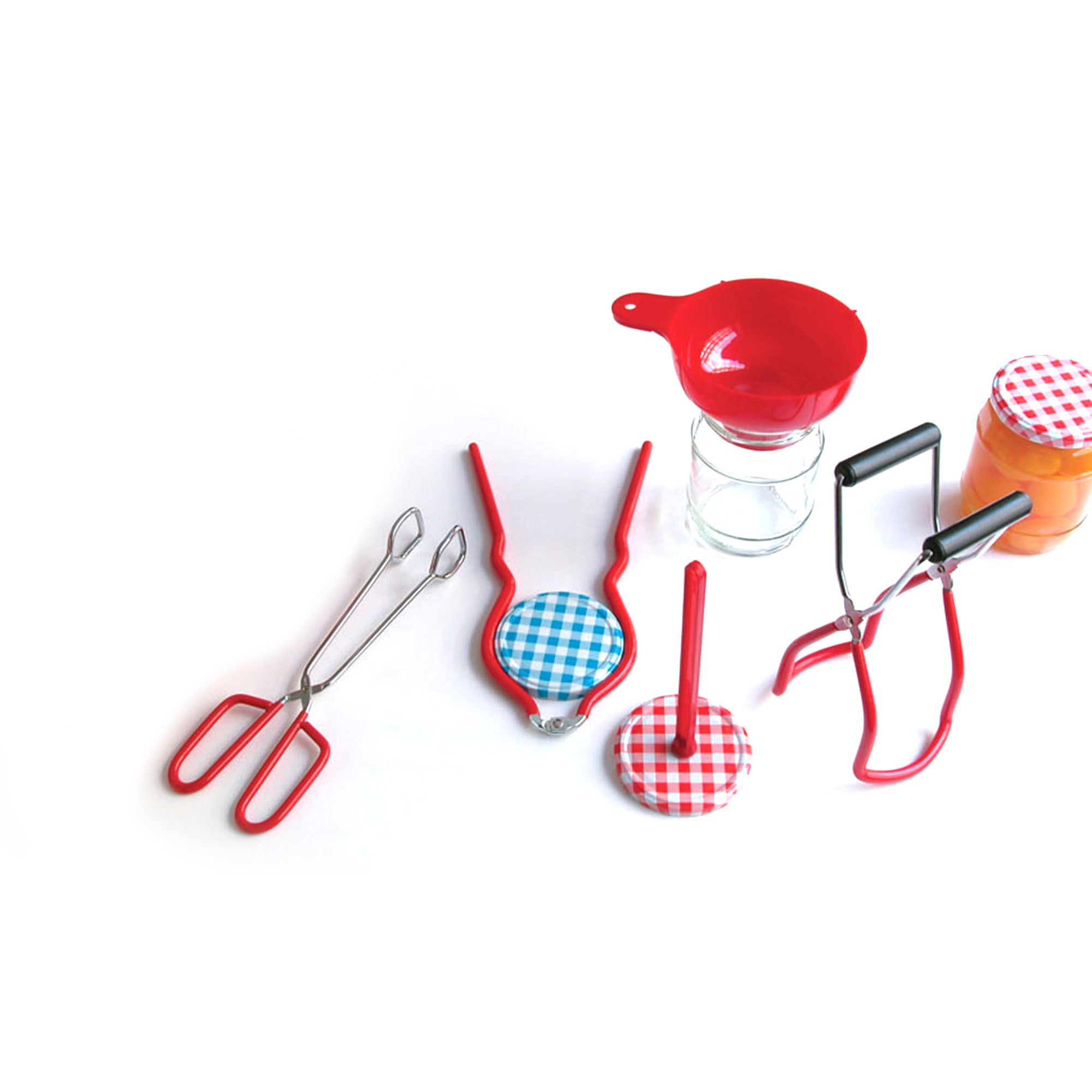 Hope this proves of use to someone, found whilst browsing..
Worth a punt if you have lost or lent your kit, or anticipate a stupid amount of tomato crop this year, need tongs for rolling your black puds in a water bath etc...
This five piece canning kit from Tala includes all the accessories you need to sterilise jars.
This Tala preserve set includes a wide mouth funnel for easy filling of jars,
magnetic lid lifter for picking up lids after they have been sterilised,
jar lifter with cushion coated handles,
jar wrench to remove or tighten lids
sturdy all purpose tongs.