Hey, I've been wanting to upgrade my old "aussie" engineered cold smoke set up for some time. After exhaustive interwebby searches i decided on the "Cocktail shaker venturi" setup...
Here it is;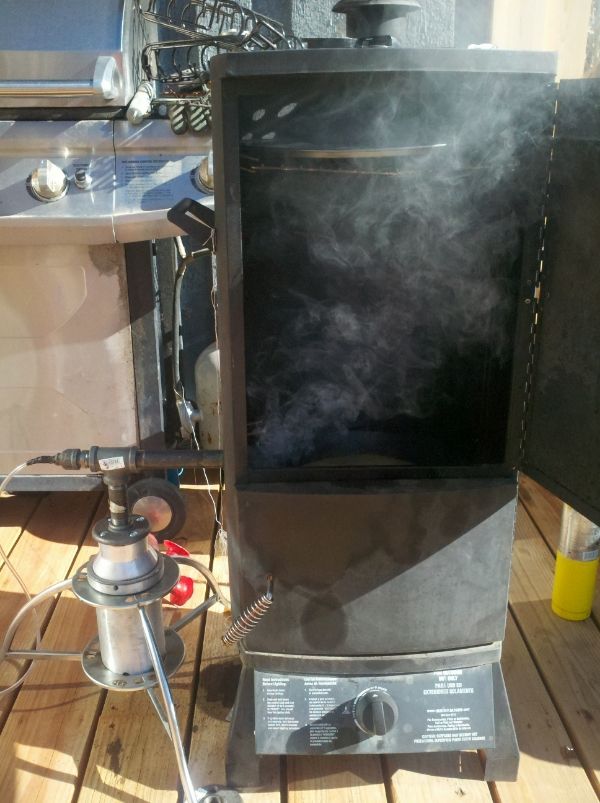 And some cheese and salt as the first run...
It works great...i'll have to run it a few more times to get duration data, however the last fill i did ran for around 4hrs. I'm doing elk beer sticks today so we'll see.