The empty roaster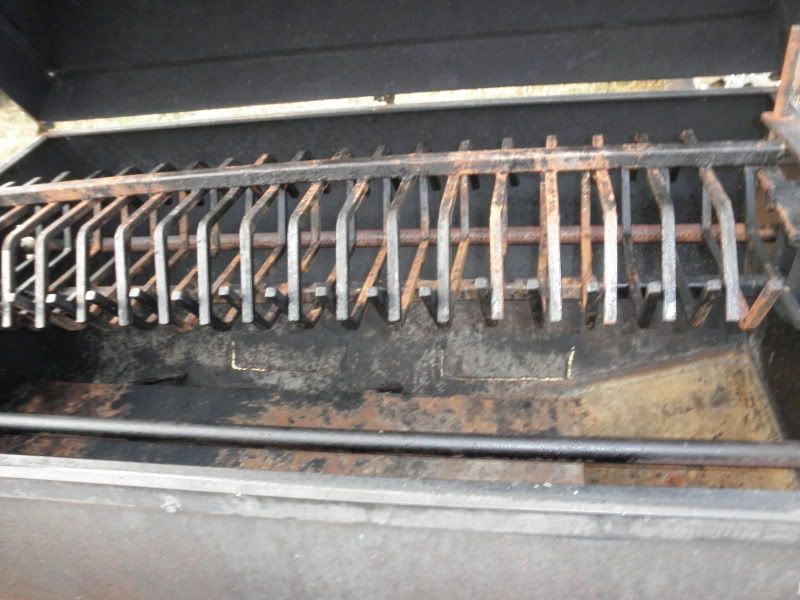 184 lbs. of pork goodness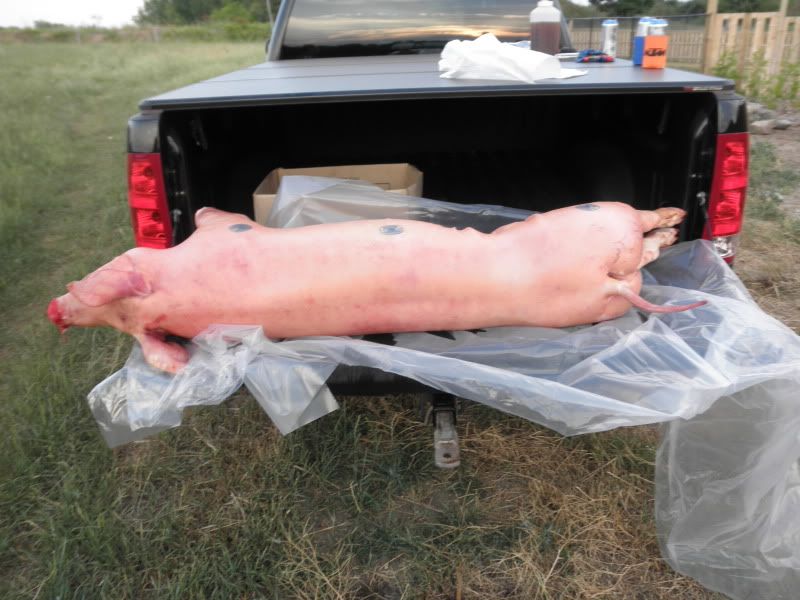 Trimmed to fit the roaster and injected with a solution of apple juice, water, brown sugar, sea salt, garlic and worchestershire sauce.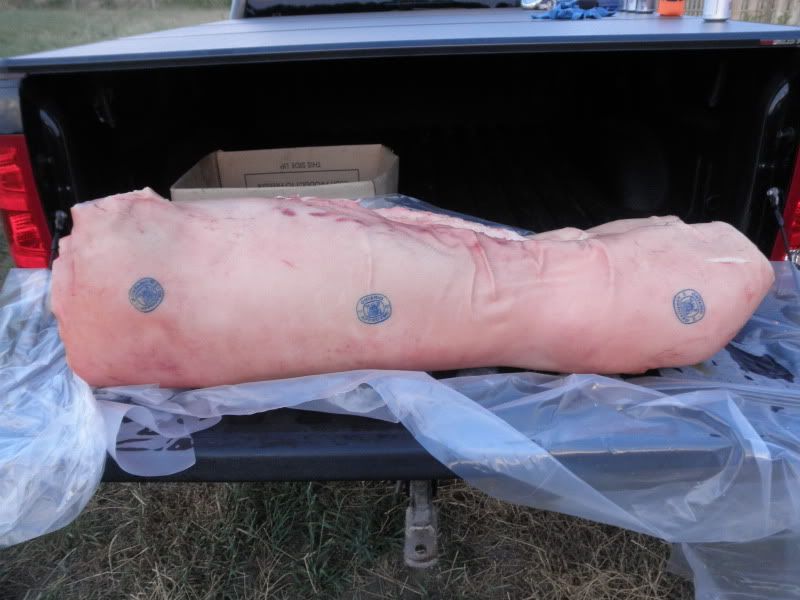 in the roaster rack
top rack bolted down
we are now cooking.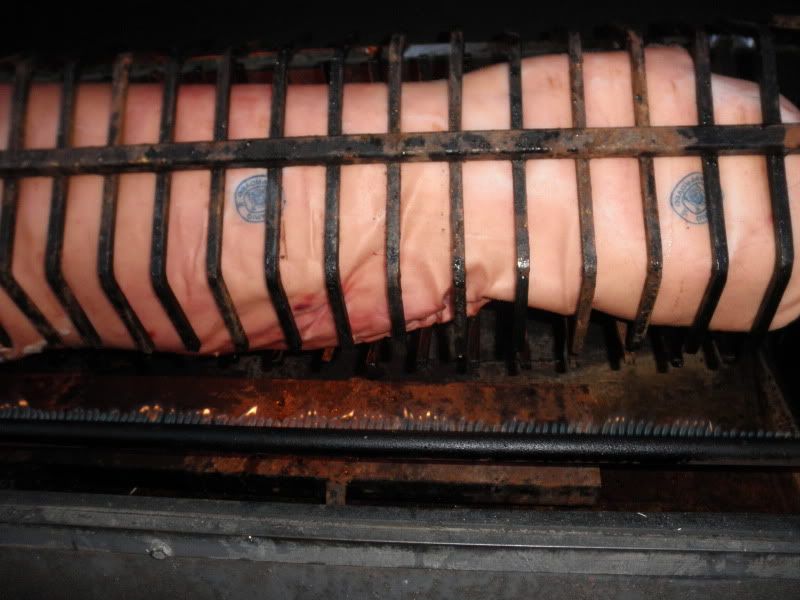 It should be ready tomorrow about 5 ish. The hocks and head will be utilized as smoked hocks and the head will be made into some cheak bacon and the rest boned out to add to the sausage pile.
More photos tomorrow.