Howdy all, as split pigs feet were on special this week, I thought I'd have a go at this childhood memory.
Pretty simple really.... I had
4lbs x Split Pigs Feet (trotters)
1 x Beef tongue
2lbs x Beef Cheek Meat
1 x Cup of hopped Carrots
1 x Onion - Cut in half
1 x Head of Garlic
4 x Sticks of celery chopped
1Tbs x Pickling Spice
1tsp x Salt
Place pigs feet at bottom of large pot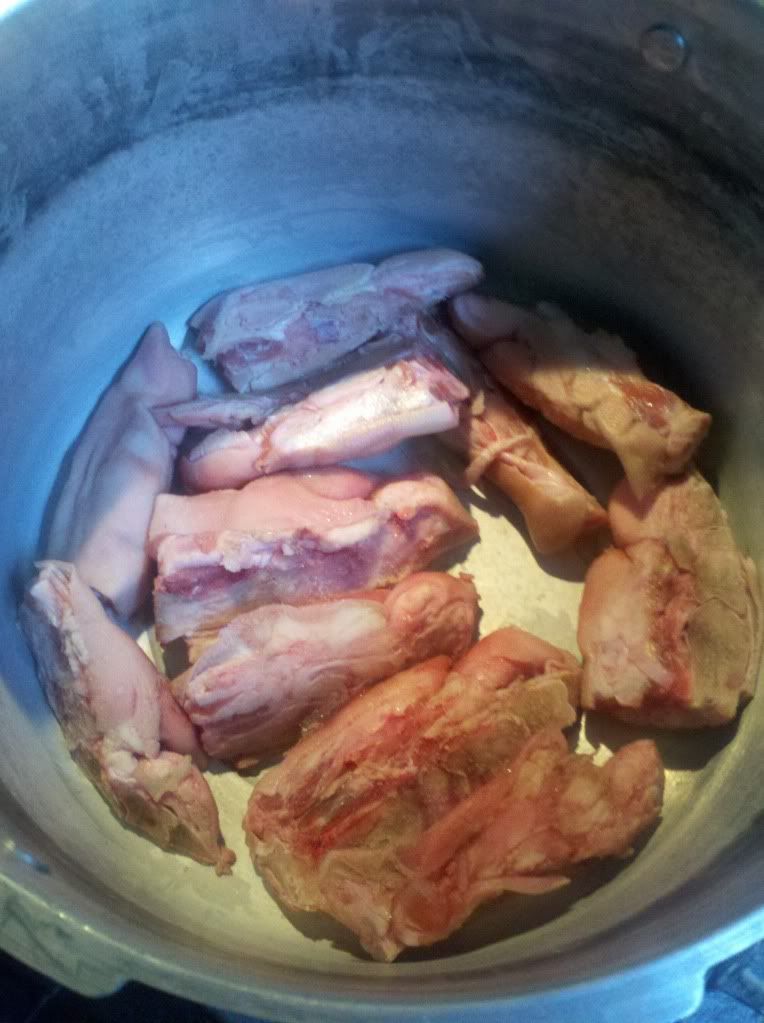 Add the rest of the ingredients and cover with water.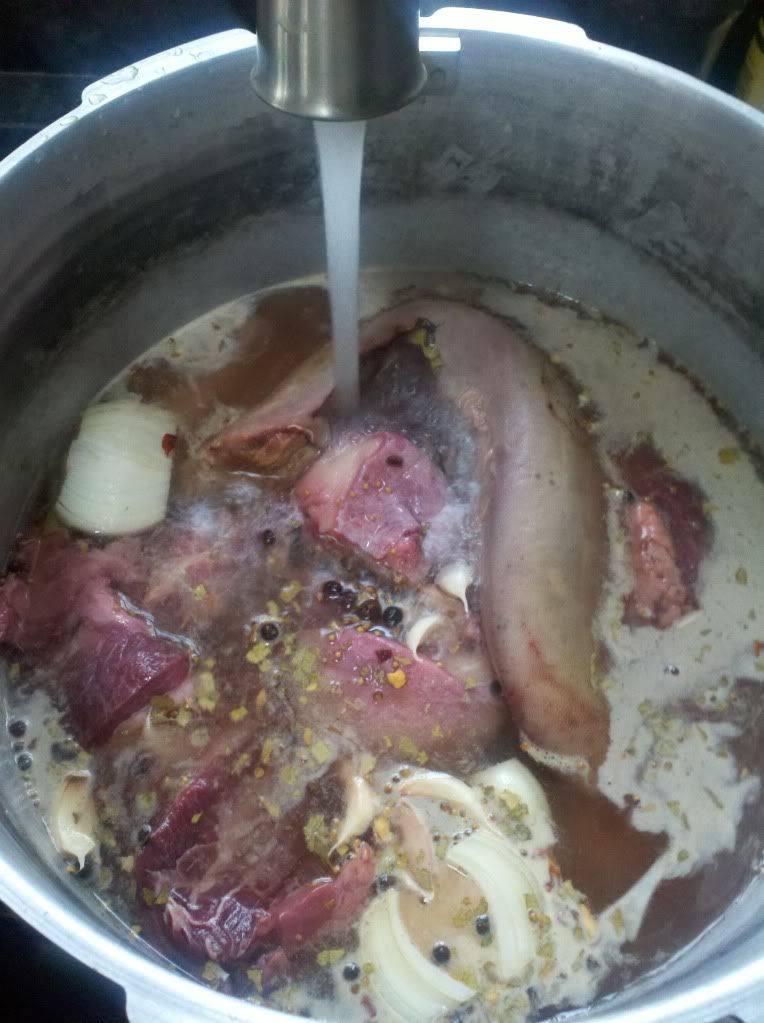 Bring to boil...then simmer for min 4hrs
Allow to cool.
Peel the tongue.
Dice the meat into 1/2" cubes
Strain the left over liquid
I added 1 x package of unflavoured gelatin, but it probably wasn't necessary.
Randomly arrange the meat in a loaf tin and fill with the liquid.
Refrigerate over night and you'll end up with this;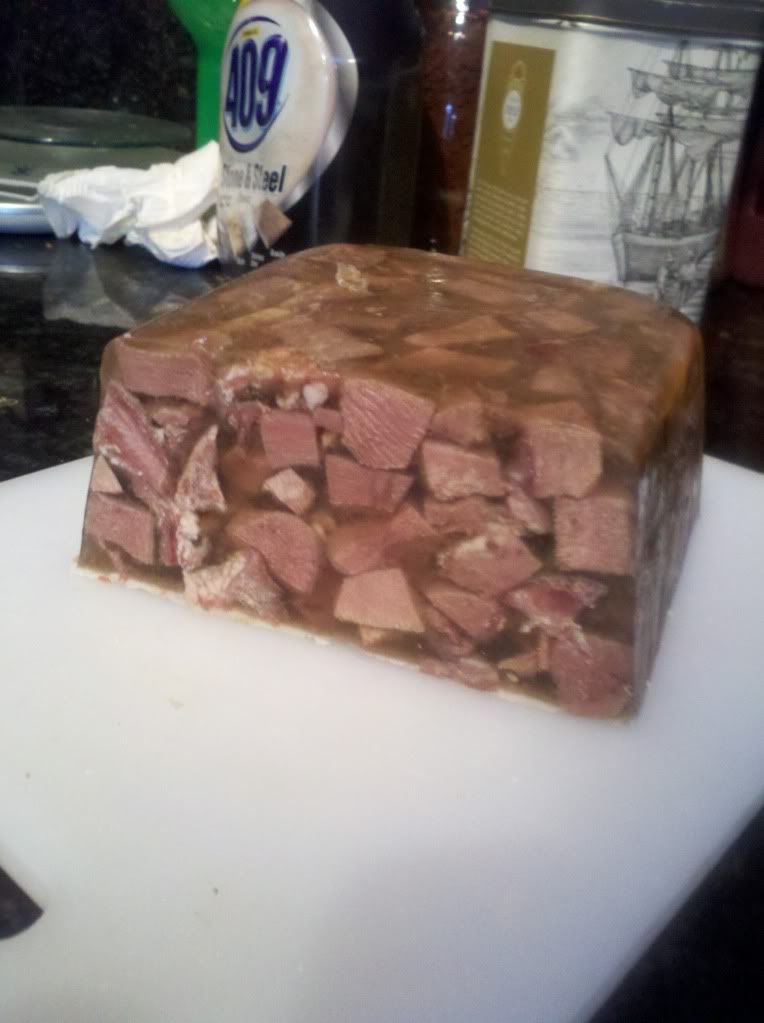 Slice thinly and make tasty sandwiches with german mustard or pickle relish

It's not really economical to go out and buy meat for this project, however, is you just butchered something, its a great way to make luncheon meat with the odd bits.