Had some time on my hands so decided to do a fancy Sunday dinner.....
It all started with a couple of chicks lounging around.....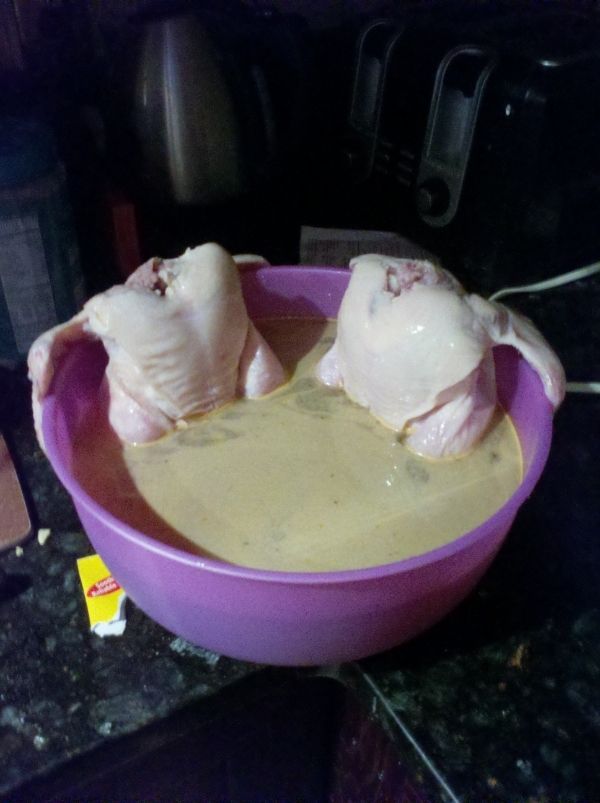 who accidentally fell into a pot of brine....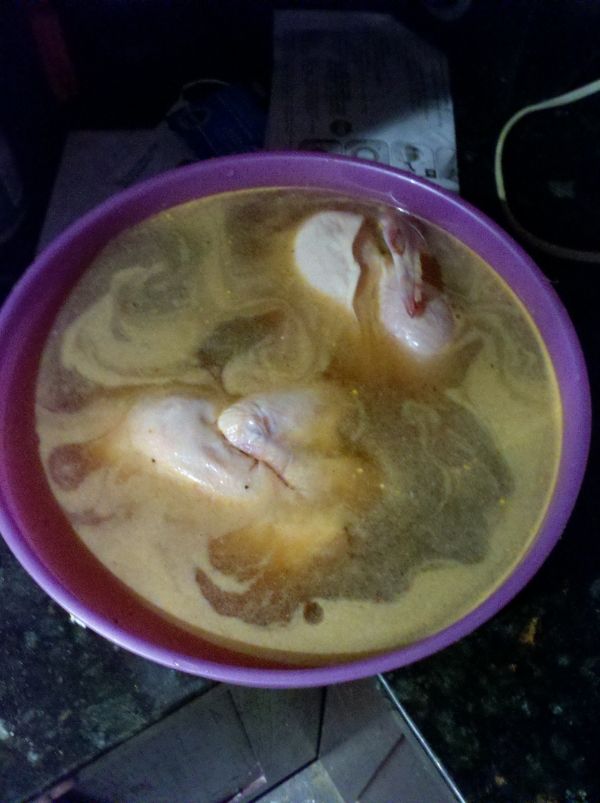 Jumped out and rolled around in some dry rub....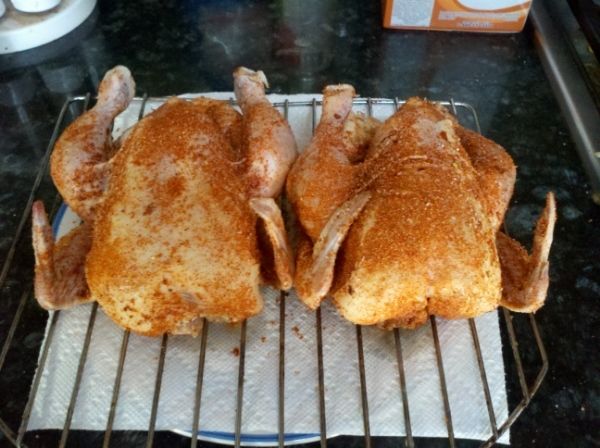 And finally snuck into my smoker to warm up....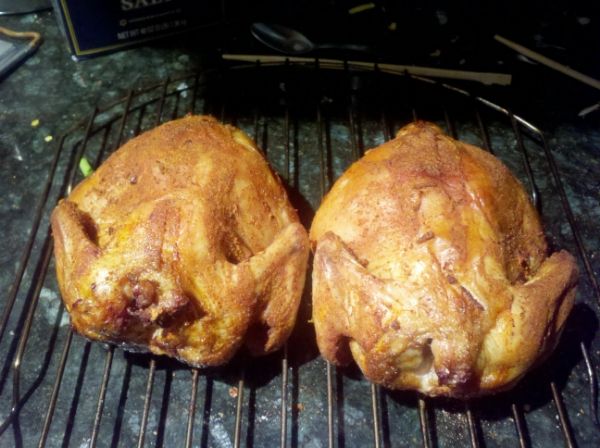 This is when I found them and thought waste not want not...served with Bacon & Cheese Hasselback potato and garlic grean beans.....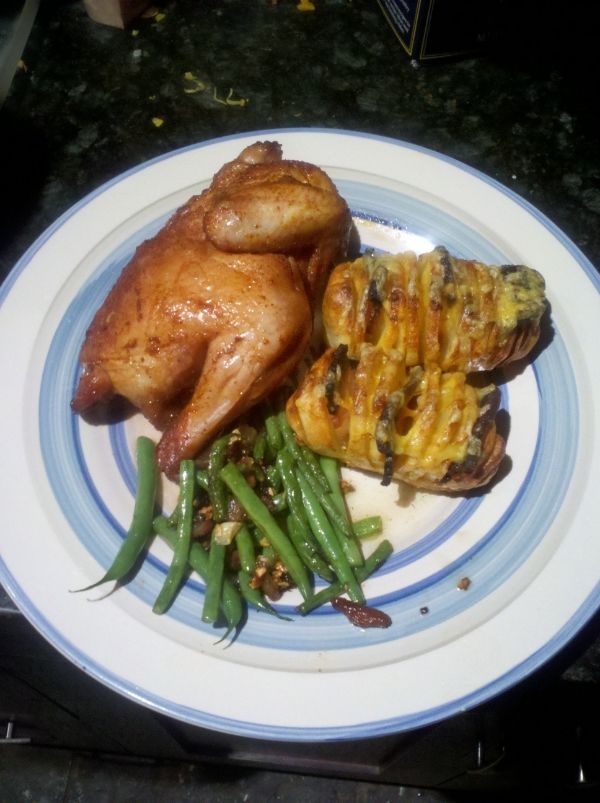 This was really my first foray into the American way of BBQ..i.e. brines, rubs etc. I brined for 5 hrs, rinsed and dry rubbed for 4hrs, brought back to room temps and then smoked over apple chips for around 2hrs. Due to ambient temps my smoker wouldn't get over 275F so i was worried about the skin being rubbery. It wasn't as crispy as it could've been but was acceptable. The meat was amazing

It was tender, juicy and full of flavour. Possible the best bird I've ever made. I'll be exploring this method of cooking more.